Best of the best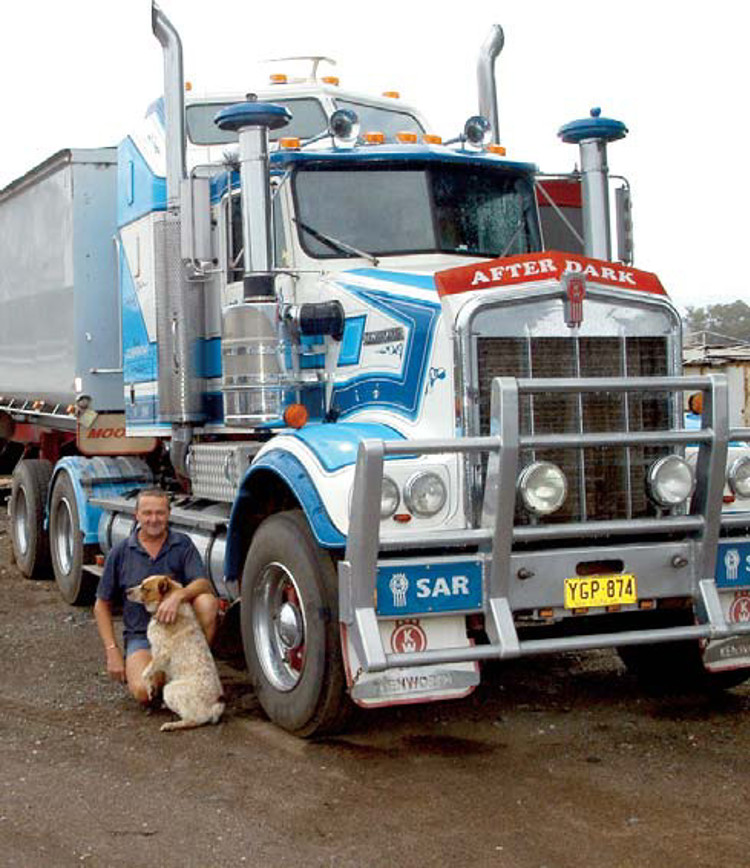 GOOD MATES: Selwyn Lees and his dog, Boxer, with the Kenworth SAR which has served him well during the past 19 years.
Truck owner Selwyn Lees loves his Kenworths.
He prefers to buy and drive the all-Australian built Kenworth for two key reasons.
"They're built well and they're built to last" says the Yeoval transport operator.
And he stands firmly behind his beliefs.
Selwyn bought his first Kenworth 19 years ago and still proudly shows off the Detroit powered SAR as his favourite.
"I've got a real soft spot for it" Selwyn said.
"I don't think I'll ever get rid of it ... I've put three engines in it and she still goes well. It hasn't caused me much trouble over the years."
Selwyn, who owns and operates M Lees and Sons with his brothers Alan and Brian, has five Kenworths in a fleet of six - the SAR, a K100E and three Aerodyne models between 1997 and 2005.
The trucks cart grain, firewood, fertilizer and general freight throughout the Central West, to Canberra and Newcastle, and are busy contracting in northern New South Wales and Queensland during harvest.
M Lees and Sons also operates farming operations at Lightning Ridge which brothers Alan and Brian control, leaving the transport business to Selwyn.
"I've always been into the trucks, right from a young fella" Selwyn said. "I still love to get in and go for a drive... it beats sitting around doing all this paperwork." The story behind the start of M Lees and Sons is as simple as it is interesting.
Selwyn's parents Bruce and Millie Lees lived at Yeoval and sourced their main income from Bruce's work as a rabbiter.
Trapping rabbits provided for the family and eventually gave the young couple the chance to invest their savings... in either a new truck and a small parcel of farming land or a new house.
With Bruce getting his way initially (Millie eventually got a new house too!) the transport business was started.
Selwyn has bought various new model Kenworths from Inland Truck Centre over the years and enjoys the chance to keep his business local with the Dubbo dealership, along with the after sales service it provides.
His latest purchase was the 2005 Aerodyne which, he said, is a beautiful truck ... but nothing could replace the rugged beauty of his old favourite, the SAR.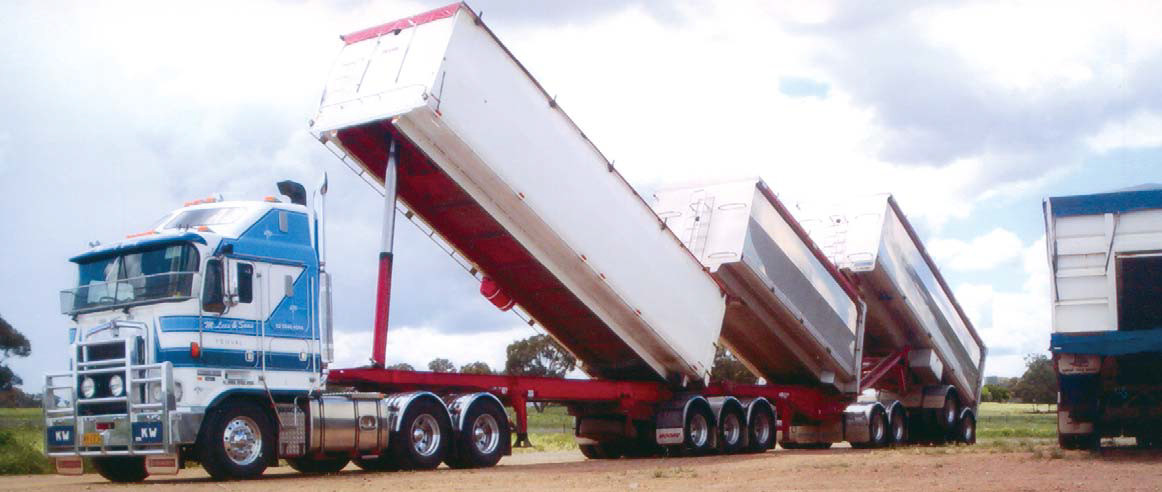 TOUR OF DUTY: Selwyn Lees' 2005 Kenworth Aerodyne on duty during harvest in Queensland.