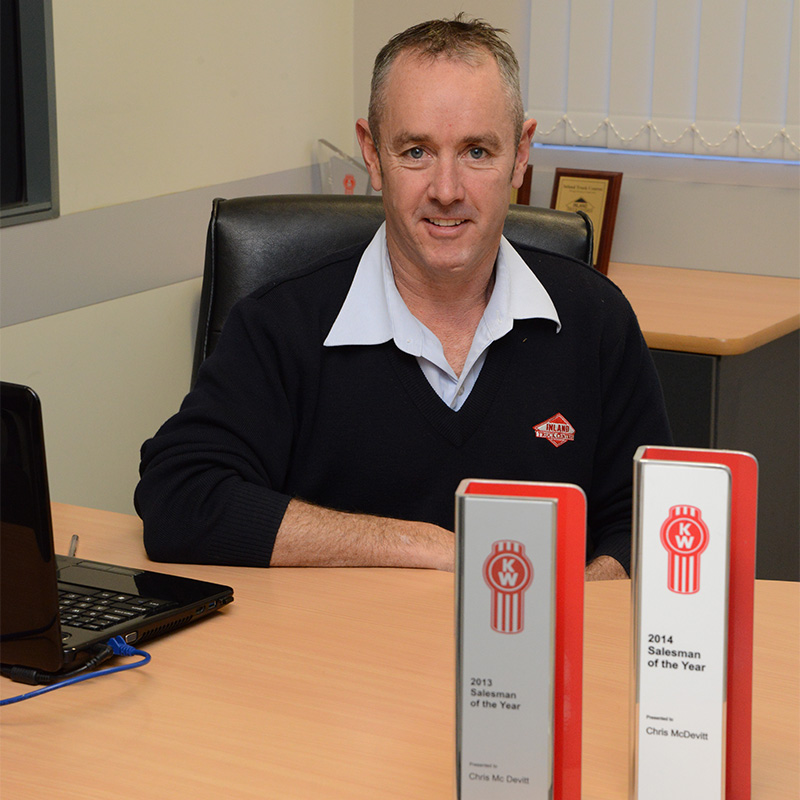 Inland Truck Centres sales team proudly represent and deliver Kenworth and DAF products in Regional N.S.W. Our experienced sales staff's commitment to "getting the truck right" and ensuring the highest standard of customer satisfaction for the entire process; from ordering the truck to the final handover, has built customer confidence and repeat business to a level that has Inland Truck Centres achieving the highest Kenworth market share in Australia.
With over 70 years' collective experience and their strong knowledge of the transport industry, our professional sales representatives will guide you through the process of designing and purpose building a truck that will best suit your specific application. We will work with you to determine the right truck specification to ensure the ultimate in reliability and uptime and maximise driver comfort and safety at the same time.
Over the years our sales team have been awarded many accolades and we are proud of these achievements. For example; Chris McDevitt is the first salesman in the country to have won the Kenworth Salesman of the Year award in consecutive years, reflecting our whole business commitment to customers.
To talk to one of our sales team, request a brochure or book a test drive please email or call us on the details below.