Ex-PACCAR Australia chief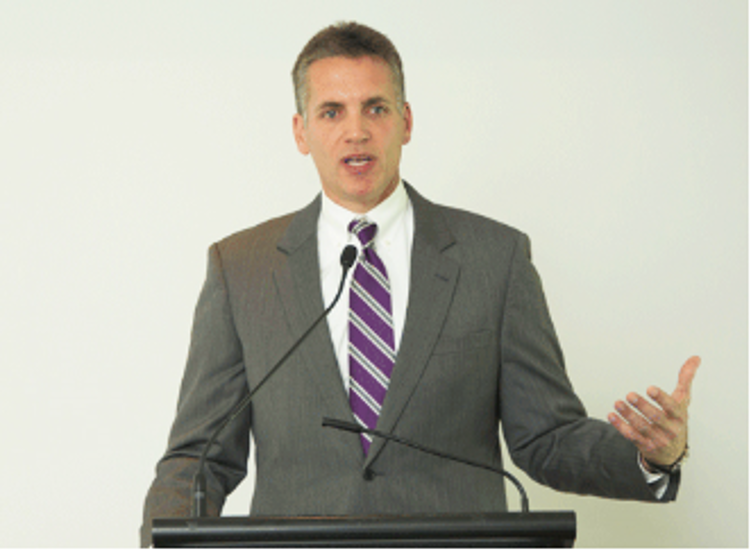 Ex-PACCAR Australia chief commends Australian trucking
Former Managing Director of PACCAR Australia, Mike Dozier, has commended the Australian road transport industry on its commitment to high productivity vehicle design.
Dozier, who is now serving as PACCAR Vice President and General Manager of Kenworth in the US, told a US industry magazine that his three-year stint down under was an "amazing experience" and that it was "interesting to see Australian trucking up close".
He explained, "It was the first time in my career I had to work to develop a new network and boost the dealer services and offerings there," he told Heavy Duty Trucking. "But overall, the markets are very similar. The concerns are the same: Get maximum utilization of our products; make the drivers more comfortable."
He added, "The biggest difference is how far the Australians have come with B doubles, triples and other heavy-duty vehicle and trailer combinations.
"You have to consider that Australia is the same size as the continental US, but only has a population of 24 million people. So they have to do more with less in terms of equipment. And their businesses are structured to work within those constraints."
Dozier also mentioned that it is important for Paccar to have a "global reach and outlook", especially in view of engine technology.
"Our MX engines now have a largely common design across the board. That allows us to develop commonality in our products and leverage our experience worldwide, which is good for economies of scale and reducing product complexities."
Source: primemovermag.com.au
http://www.primemovermag.com.au/news/article/ex-paccar-australia-chief-commends-australian-trucking?utm_source=CRT+News&utm_campaign=8c11a287bb-CRT_News_51712_2_2015&utm_medium=email&utm_term=0_e4236cba80-8c11a287bb-59720981