K200 – AUSTRALIAN ICON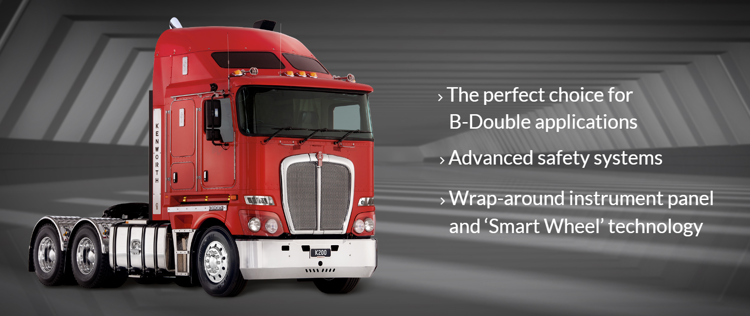 Suited to most applications and available in 6×4, 8×4, 8×6 and 10×6 configurations, the K200 is ideal for B-Double and B-Triple applications. The K200 provides operators with exceptional productivity through Application Engineering, power and versatility. Simply put, you can haul bigger loads with greater ease and efficiency.
For the driver the K200 defines interior space and comfort, delivering easy sleeper access and room to move with a near flat floor. Another feature, the optional Active Cab Entry system, provides peace of mind for applications requiring frequent cab entry and exit.
For more Information on the K200 Click on the link below or contact our Sales Team
https://www.kenworth.com.au/trucks/k200/