Me and my Kenworth: Rob Matthews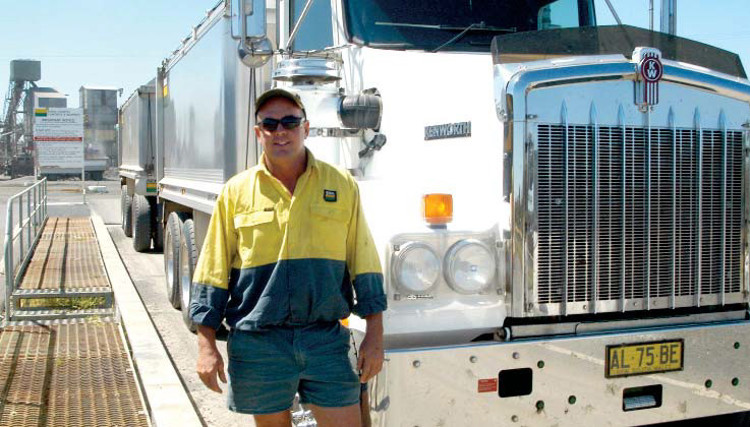 Rob Mathews.
DUBBO'S Rob Mathews reckons he's not a typical truckie and says he is not obsessed by big rigs or linehaul – but throw a new Kenworth into the mix and you soon appreciate he has a genuine passion for one of the world's best.
Rob, 45, has operated his own contracting business for 14 years and is today a one-man operation in New South Wales' central west after scaling back his four-truck business a few years ago.
He said he didn't need the staffing issues which can potentially cripple a small business and so now goes it alone behind the wheel of a new Kenworth T404 SAR truck and dog combination.
It is his second Kenworth – he owned a used T600 and sold it to buy the new SAR – and he hasn't looked back since opting to make Kenworth his No. 1.
"The day I bought Kenworth is the day I started to make money," Rob said.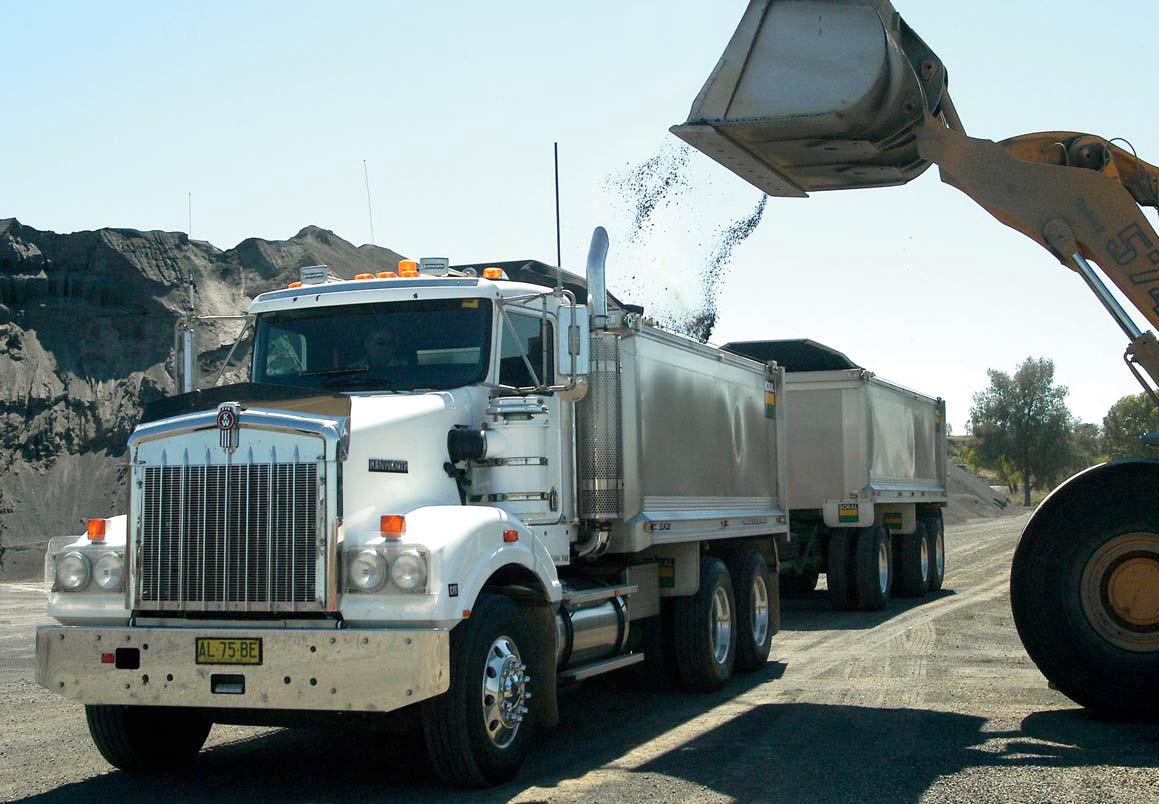 LOADED: Rob Mathews' Kenworth T404 SAR takes on another load at the Boral quarry in Dubbo.
"They just don't give you any problems. I don't have to repair this new truck … I just put fuel in it and change the tyres, that's it. It takes the stress out of going to work … I don't have to get up in the morning and wonder if the truck is going to let me down, it just never does."
Rob worked in the third-generation family business, a motorbike and marine dealership, until he was 30 when he decided to "get out and have a go" by himself.
After a stint driving road trains for a cattle station in the Northern Territory, he bought a tipper and bobcat with the intention of working in earthmoving and was soon filling contracts for local shire councils, the railway and Boral.
Hard days at the office just got a whole lot easier
Now 100 per cent of his work is with Boral, covering areas around Dubbo, Orange, Mudgee, Bourke, Coonabarabran and Parkes, and he couldn't wish for a better arrangement.
When Rob got in the market for a new truck there were two things he wanted – the upgraded version of his trusty T600 and to buy local.
"I got both at Inland Truck Centres," Rob said.
"You have to support the local town – I always will do that – and they certainly knew how to spec a truck.
"This is a purpose-built truck just for my application … it's been engineered to perfection."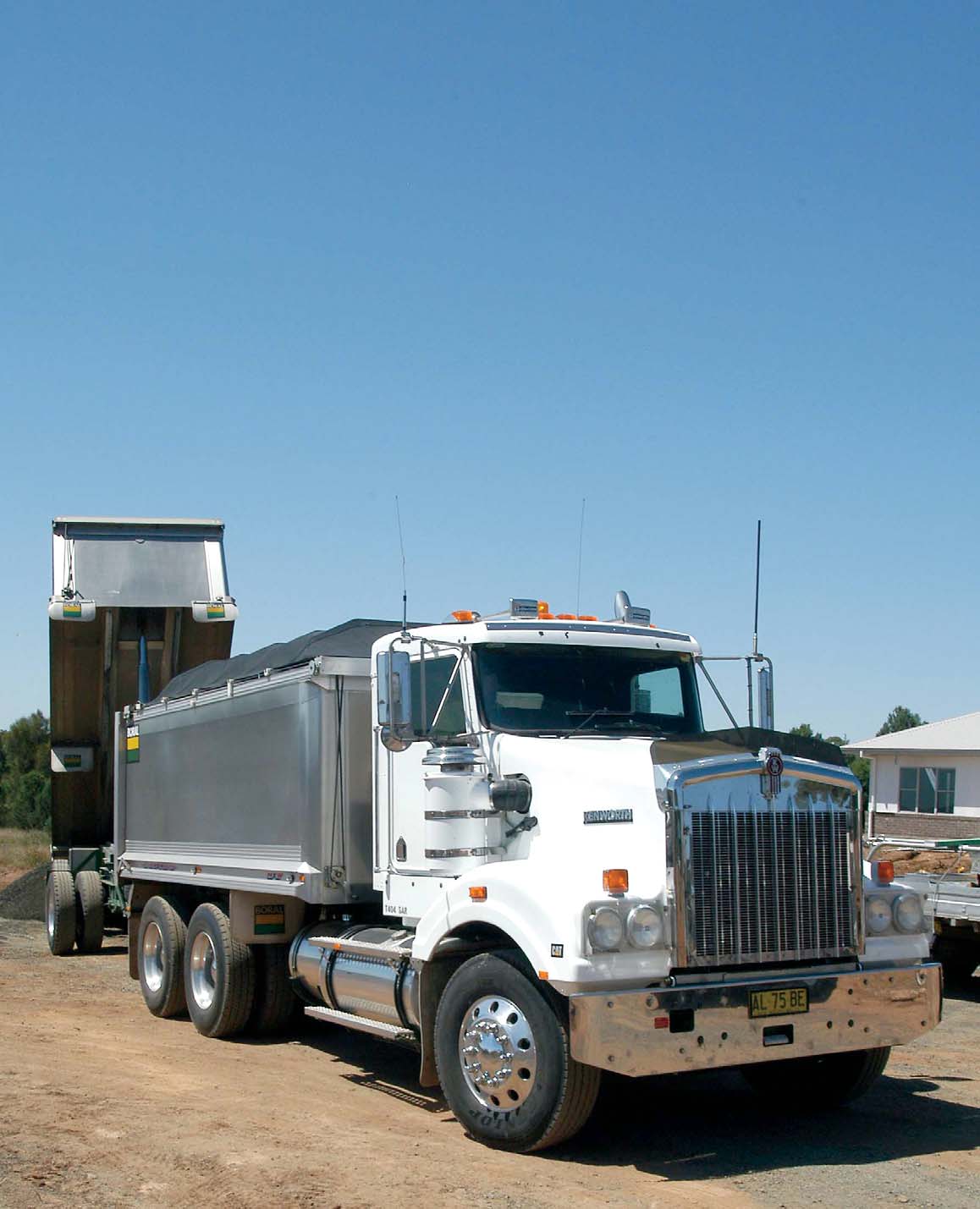 Rob Mathews' Kenworth T404 SAR on the job at a new housing estate in Dubbo.
Rob said he has also been impressed with the after-sales service at Inland Truck Centres.
"If I've got a problem with anything, the service department is onto it," Rob said.
"And the detailing of the truck when I first got it was outstanding … these people went the extra yards to make sure it was first-class when it was delivered.
"The toughest decision I had to make was deciding to buy it," he said.
"I kept thinking, 'how am I going to pay for it', but that has been the easy part because of the reliability and performance of this truck … it hasn't let me down on the work site and because of it, I'm not losing money."
Outside of work, Rob works on his cattle property with his wife Sally and enjoys the pportunity to stay fit by running every second day. He also competes in the Finke Desert race on his Honda.
"I'm not your typical truckie," Rob said. "I am, however, a big fan of Kenworth and will speak highly of these trucks all day long."
Rob reckons another new Kenworth in a few years is very much a possibility.
"I enjoy this truck because it makes my job so much easier and that gives satisfaction all round," he said.