Millers Metals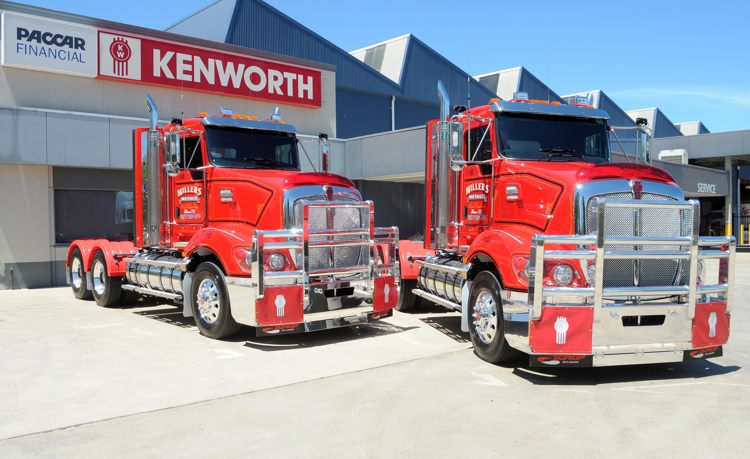 Millers Metals at West Wyalong has come a long way since Ian "Lofty" Miller first blew the dust off a business idea more than 70 years ago.
Lofty started out with shovels and picks in concreting back in the 1940s and today the fourth-generation family business has grown to be a substantial quarry operation working through southern and western NSW.
Millers Metals was established in 1972 when Lofty took his own small business as a foundation and started up with his son Peter, who is today the company's general manager and can usually be found in the yard operating the loader.
The progression of the Miller boys into the business has been ongoing, with Peter's son Jamie starting in 1998 and now heavily involved as mobile crushing/production manager, Jamie's son Ryan is now on-site as a qualified mechanic.
Millers now have a substantial fleet of vehicles, plant and machinery. The business has expanded into mobile crushing, being contracted out to various privately and council owned pits providing a blasting, crushing and a screening service. A second quarry also operates in Forbes.
The Kenworth marque has been, and will continue to be, a significant part of Millers' business growth.
They bought their first Kenworth 20 years ago in 1996 and have upgraded their trucks to ensure the quality and reliability is maintained within the fleet.
In October, Millers took delivery of two new T609s and Jamie said "he could see more Kenworth prime movers in his fleet in the near future."
"Four of our nine trucks are Kenworth," Jamie said.
"Eventually we'll have all Kenworths … it's the truck of choice. On the ground they are hassle-free and get the job done, and from a business perspective, they're value for money."
"We've got some other trucks around the place but they're falling to bits … they're junk really."
Millers' bright red trucks are distinctive and set the business brand which is easy to identify.
The trucks – usually pulling quad dogs or 19-metre stag trailers – can be seen anywhere between Forbes and Parkes in the north, to home base at West Wyalong and then further south into Griffith, Junee, Lockhart and Wagga.
"Our trucks get plenty of work so reliability is a huge factor for us," Jamie said.
"We can't afford to have trucks off the road or in the workshop. When we've got delivery deadlines we need to know the truck is going to deliver … When you look at our fleet, the Kenworth trucks are the ones that give us that confidence."
Millers Metals employs 23 people, with that number steadily growing alongside the company's growth.
Future expansion plans include moving into sand and recently the company has procured white metal.
It sure is a long way from the pick and shovel days, but a journey made easier on the back of a Kenworth.