Moving with the times - Hayllar Transport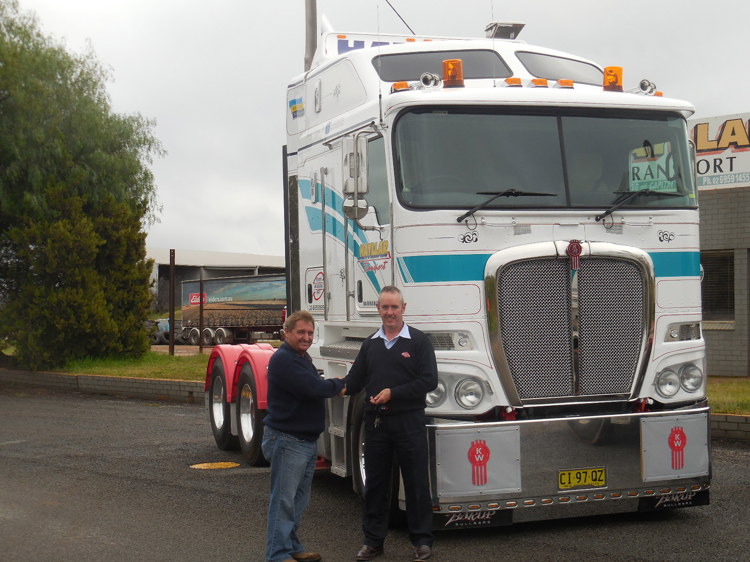 Hayllar Transport came to Narrandera 53 years ago when Len and Ruby Hayllar saw an opportunity to establish a general carrying business in the center of the Riverina to service Sydney and Melbourne with locally grown produce, timber and flour.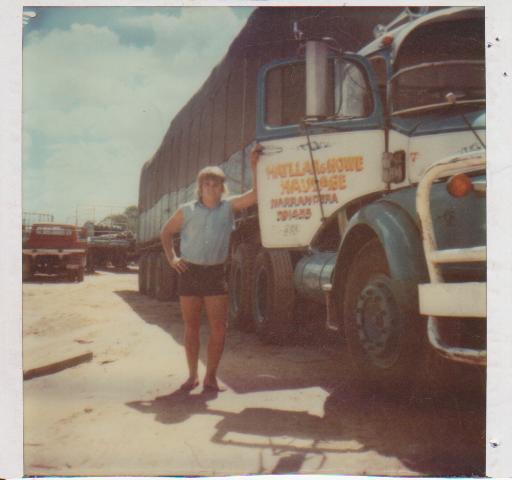 The business has grown over the years along with the growth in output of the Riverina and Murrumbidgee Irrigation Area but the mainstay in their freight is still Flour and Cypress Timber both produced in their hometown of Narrandera. Bernie and Joanne Hayllar have been at the helm for the past 13 years and continue to provide a national connection for our country-based customers with depots in the Capital Cities.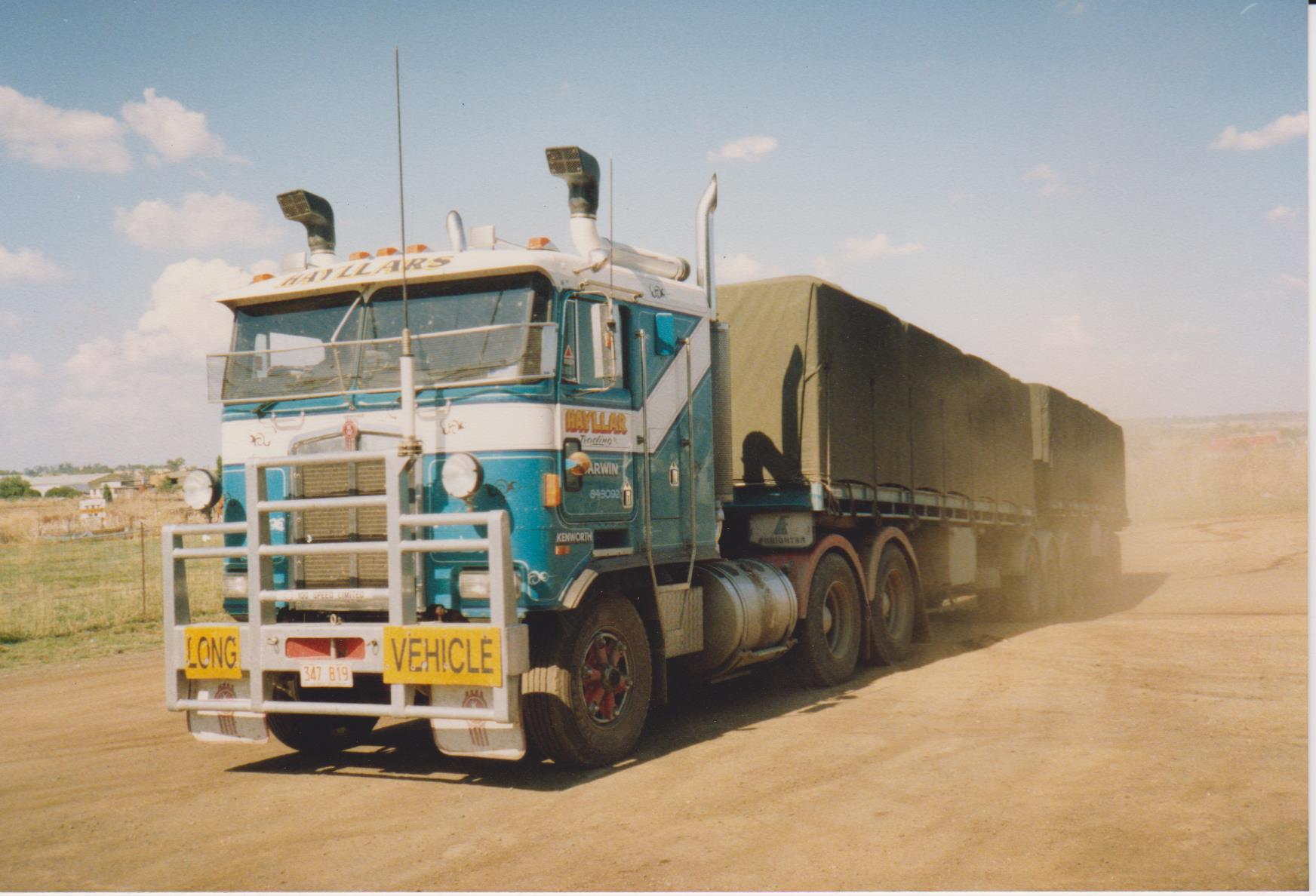 Over the years Hayllar transport has purchased new and used trucks from Inland Truck Centres. The first truck was the beginning of a long business relationship between Inland Truck Centres and Bernie Hayllar. For almost 30 years, Inland Truck Centres have supported Bernie and Joanne who in turn have supported us. Their continued support of our workshop, spare parts department, sales department and promotional events makes them a very valued customer of our company.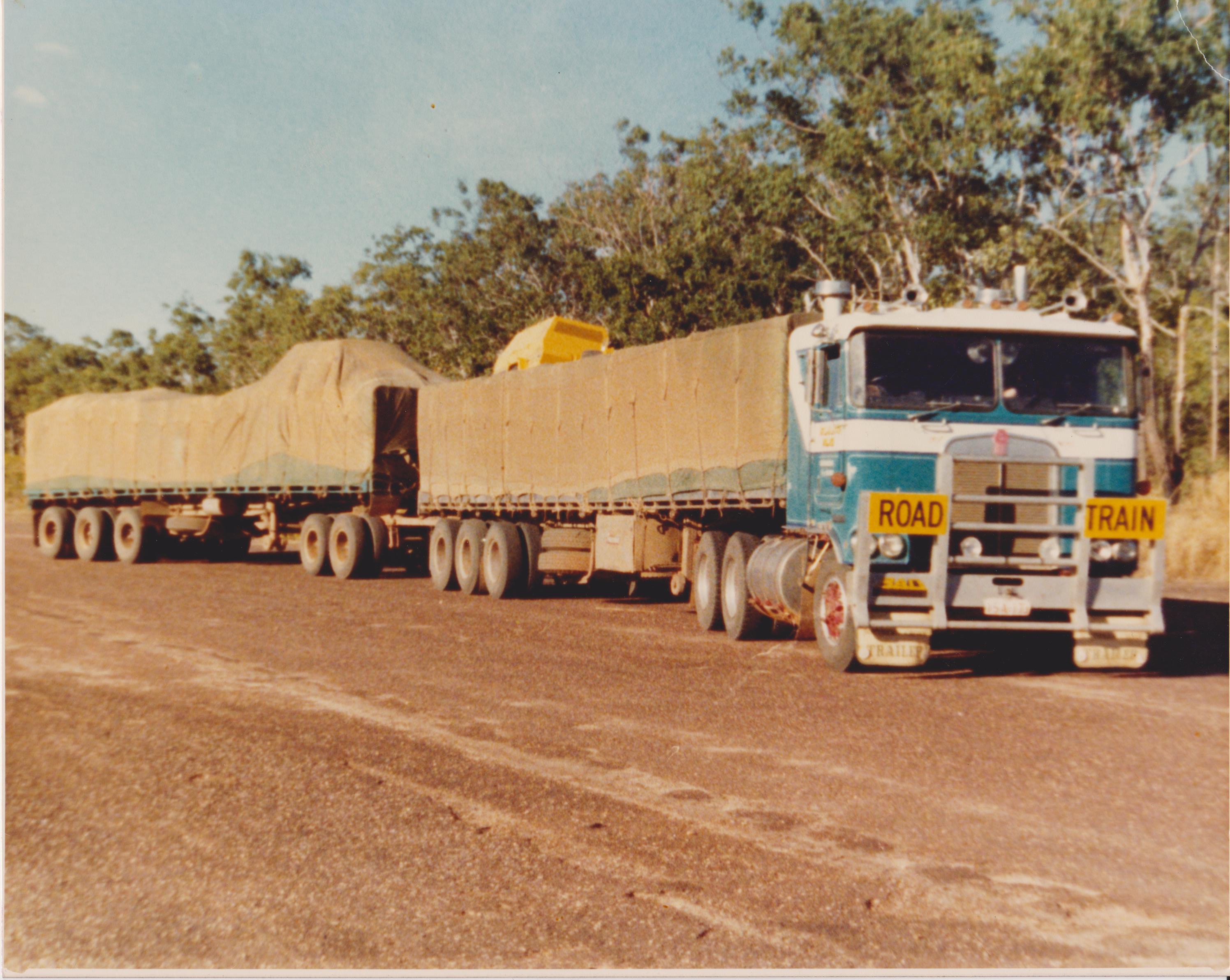 From the old days in a K100G in the Northern territory to a T401 pulling triple trailers, Hayllar Transport have had a number of trucks with various configurations.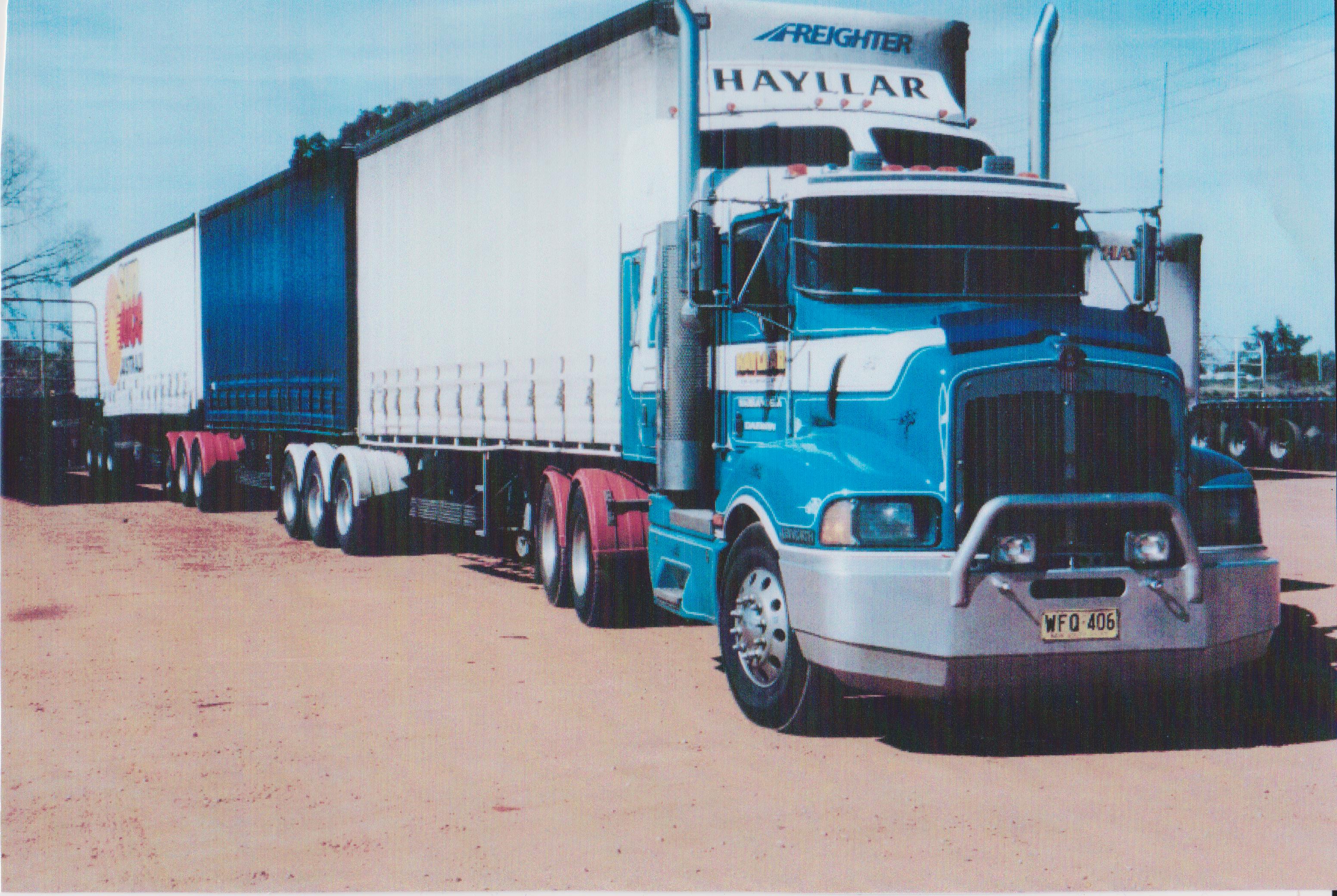 Bernie's latest truck is a 2016 K200 - another Stretch cab to add to their family of trucks. Chris McDevitt assisted Bernie to spec the 2.8m big cab K200 for his specific application - carting structural steel, with a Cummins 550HP ISX E5 engine, Meritor driveline and an Eaton transmission this truck has the power and capability to haul anything that Bernie can throw at it! The White cabover was custom painted by Auto FX Wagga, with the logo, paint colours and scroll design of Hayllar Transport. With a massive bunk on this K200 and a Viesa bunk air con fitted by Truck Art, the driver will have a comfortable trip and a great night's sleep. This truck has a strong road presence - you won't miss it coming at night! The lights were configured by Terry Morton Truck Electrics to make the truck visible to others and to give the driver the safest night driving experience.
Inland Truck Centres looks forward to working with Bernie and Joanne Hayllar on future projects in conjunction with providing them with the support of our workshop and parts departments.