NEW TRUCK DELIVERY - A & K Groves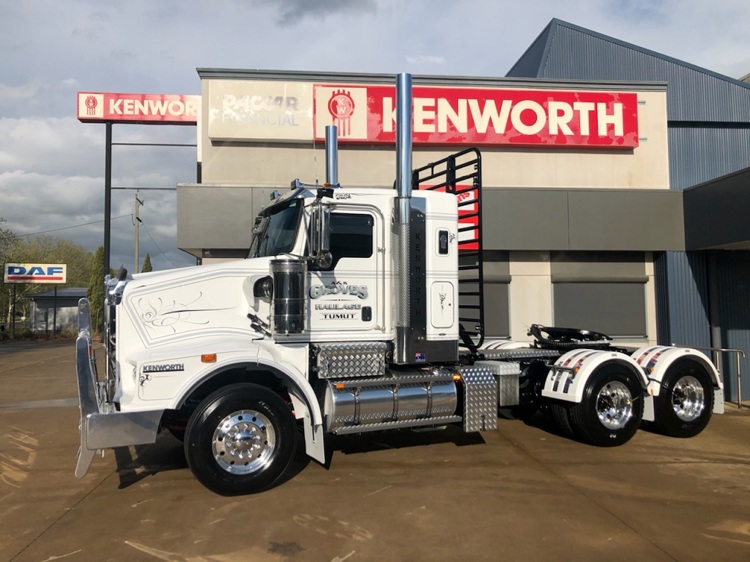 NEW TRUCK DELIVERY
For A & K Groves!
When Andrew and Kate Groves walked through our door to discuss the purchase of a new truck we knew it was going to be a special!
This is their FIRST new Kenworth to continue the Groves dynasty into its third generation.
It was with immense pleasure that we went through the process of turning Andrew's dream truck into a reality.
Working with them, we determined the best truck suited to their application was the hardworking T659 fitted with Meritor axles. No detail was overlooked. Knowing that the mechanical side of this truck was sound Andrew wanted it also to look smart! It was beautifully sign written by Auto FX to complement the classic white styling with a tough looking Kenworth Factory fit Bar.
Inland Truck centres would like to congratulate Andrew and Kate, we look forward to working with you over the life of your truck. Welcome to the Kenworth Family!
Truck sold by Brenton McKay.