NEW TRUCK DELIVERY - Chalmers Grain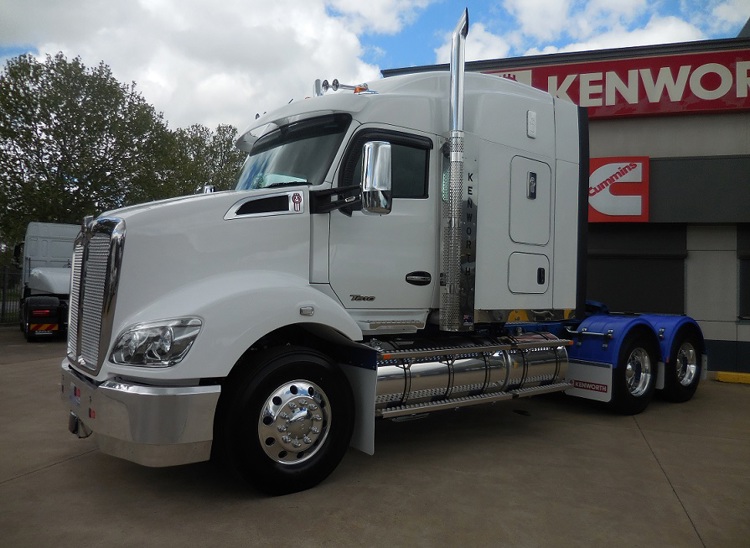 When Daniel was considering the purchase of a new truck, the answer was simple – drop in and see Chris at our Wagga branch to sort it out.
Having worked with Daniel Chalmers before, it was an easy process to customise this Kenworth T610 to their specific application.
Ease of operation and the comfort of your driver are important but safety is essential. With that in mind, the following safeguards were selected to ensure the safety of the payload, the driver and other road users: Lane Departure Warning, Electronic Stability Program, Collision Mitigation System, Active Cruise Braking, ABS, EBSS and Automatic Traction Control.
This truck is fitted with Dual Mode Auto to increase the fuel efficiency.
This truck has the luxury of space! You'll be able to swing a cat in the 1400mm bunk size –the largest of the T610 range. T610 is wider than traditional Kenworth Cabs offering increased walk through space between the seats, greater room head to toe, more standing room in the sleeper and loads of storage! A good sleep is assured with the king size bed and bunk Air Con.
Truck sold by Chris McDevitt.
Message us if you would like to discuss any of the options listed above!