NEW TRUCK DELIVERY - CJ Taunton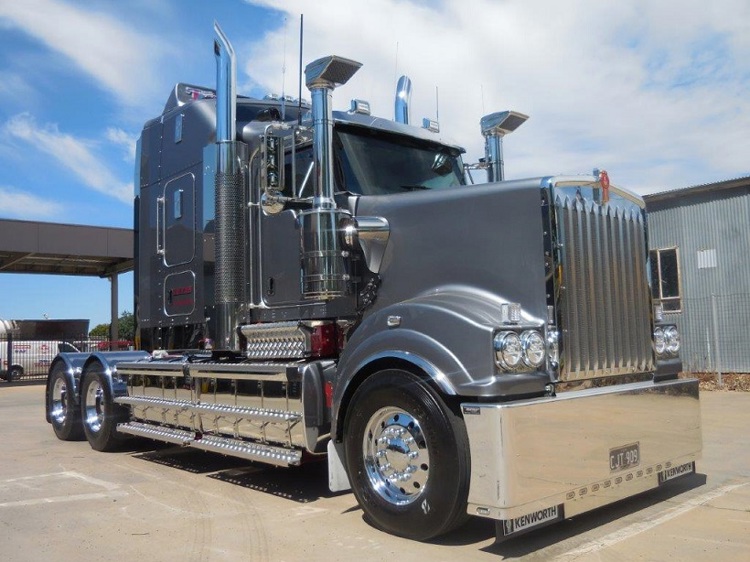 New truck delivery for CJ Taunton!
When CJ said I know what would make a nice Christmas present, he rang the team at Inland Truck Centres Wagga and placed an order for a new T909, and we have delivered just in time for Christmas.
It's always a pleasure to custom build a truck with a customer who knows what they want and understands quality and value.
This truck is custom built to CJ,s exact requirement's, no need to compromise anywhere, custom paint both cab and chassis, leather seats, custom trim, over 2000 litre of fuel capacity, ice pack air con, custom Texas bar from bar up, hydraulics from Nixons Engineering Wagga, custom steel and lights from RC Metalcraft and DMG Truck Electrics, dove tail from TruckArt Wagga Wagga and names from Carl Gibbs, super chrome wheels from Astor metals.
Inland Truck Centres and KENWORTH Australia would like to thank CJ for his continued support.
Kenworth Australian made world's best.
Truck sold by Chris McDevitt