NEW TRUCK DELIVERY - Durotank Group Pty Ltd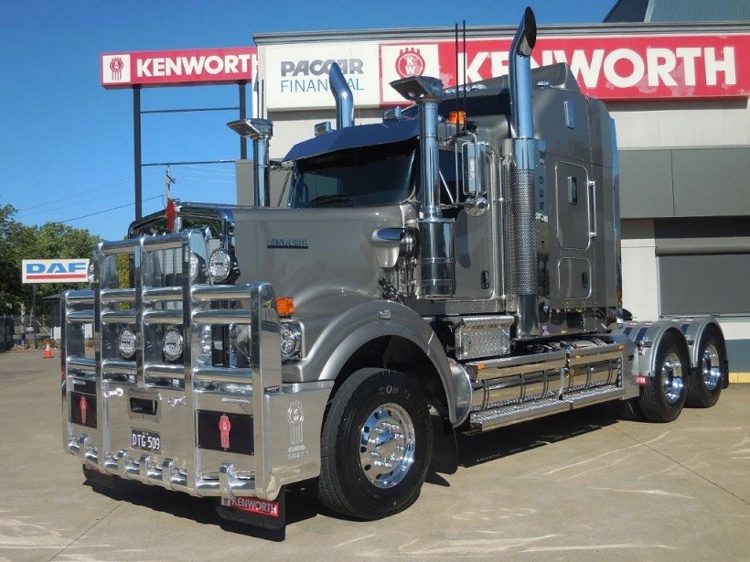 New Truck Delivery for Durotank Group Pty Ltd!
The boys at Durotank certainly under stand quality and know how to custom build a truck that stands out and still be tough for the task at hand.
This C509 painted in Durotank satin not only looks fantastic but is designed for triple roadtrain work, pulling roadtrain grain tippers and flat tops in and around central NSW.
The C509 has no peer when it comes to tough, running 600hp and 18 speed road ranger and 46k diffs the Australian built Kenworth combined with the US driveline is bullit proof.
We would like to thank our valued suppliers in helping put this one together just in time for an arduous harvest season, thanks to Bar Up Bullbars, RC Metalcraft and DMG Truck Electrics, STAR Auto Electrical and Air Conditioning, Customair.
Thanks to Durotank for their continued support of Inland Truck Centres and KENWORTH Australia.
Truck sold by Chris McDevitt