NEW TRUCK DELIVERY - Hayllar Transport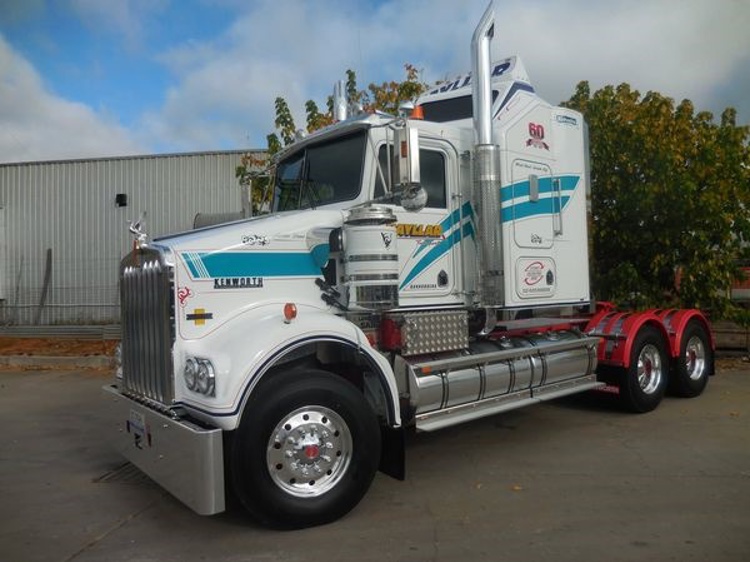 New truck delivery for Hayllar Transport.
Bernie Hayllar moved to Narrandera as a toddler and his family operated a transport business, this was long before Kenworth was operating in Australia.
The early days Hayllar transport shifted mainly timber and flour and some general freight, as the business grew they started running road trains to Darwin, any one in transport knows those early days running north was some of the hardest trucking on the planet.
Bernie had diesel in his veins and wanted to broaden his truck knowledge so he took on a roll as salesman for Peter Swane Machinery and sold trucks for 10 years in ACT and Dubbo, along the journey he was awarded the prestigious Kenworth truck salesman of the year.
But he also wanted to run his own show and moved back to the family business and eventually took the reins from his family. With all this knowledge Bernie learnt that the best truck for the business is Kenworth and that's all he buys now.
This latest addition the Kenworth Legend SAR is a celebration of Hayllar Transport being in the transport business for 60 years. Bernie has decked the truck out a treat with all the custom work from
TruckArt Wagga Wagga
here in Wagga and the traditional Hayllar paint scheme from Auto FX signs and graphics.
Proudly displaying support for his loved home town of Narrandera this truck will be seen operating the southern states.
Thanks to Bernie and the team at Hayllar Transport for their continued support of Inland Truck Centres and Kenworth trucks Australia.
Truck sold by Chris McDevitt