NEW TRUCK DELIVERY - JJ Stevensons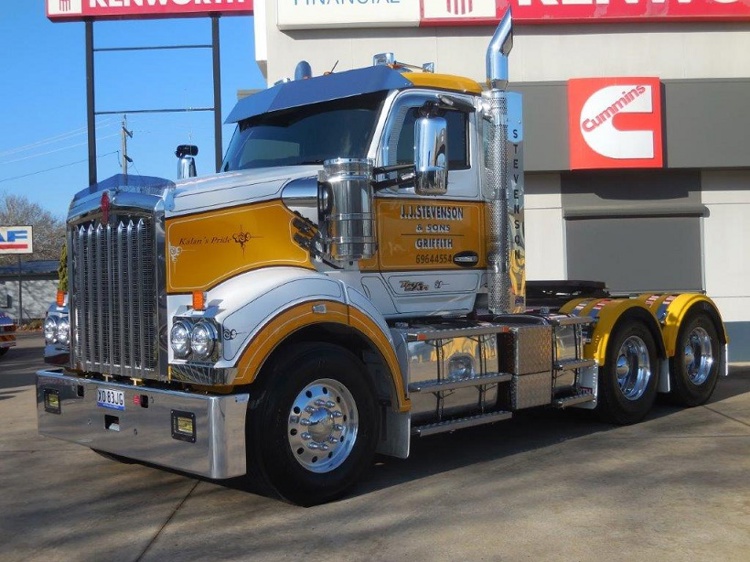 New truck delivery for JJ Stevensons
When you're proud of what you do it reflects in the way you present.
Stevensons in Griffith have forged a reputation as one of the best concrete suppliers in the Riverina and especially the MIA.
Instantly recognisable colour scheme and a presentation that is always mint is what we expect from Stevensons, and this latest T610SAR is no exception to the rule.
Custom built to their exact requirements and the ability to cover off many applications, road train rated, PTO hydraulics, ample fuel capacity, all American drive line, we have a lot of truck squeezed into this package.
We would like to thank our suppliers for assisting in this preparation, Kenworth Factory here in Melbourne for the factory colour scheme, RC Metalcraft for custom chrome work, Carl From Des Gibbs Signs for art work and names, Nixons Engineering Wagga for PTO/hydraulics.
Inland Truck Centres and KENWORTH Australia would like to thank the Stevenson family for their continued support.
Truck sold by Chris McDevitt