NEW TRUCK DELIVERY - KATME TRANSPORT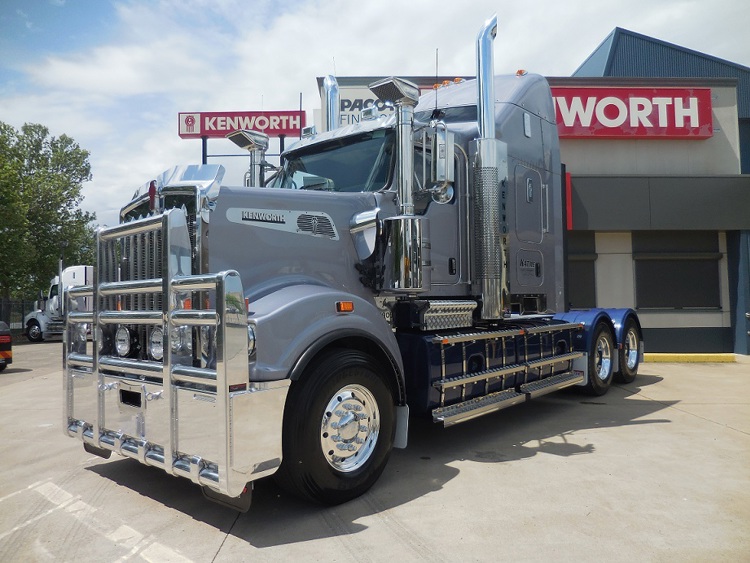 Rolling out the gate today we have a new Kenworth T909 for Kieran and Anita Smith of KATME Transport.
This fine looking Kenworth is hooking straight up to a Road Train and heading over to Western Australia. Weather it's driven on highway or the roughest outback track the T909 has been designed, engineered and built to deliver unmatched performance in the harshest possible conditions. Stops for fuel will be few and far between driving across the middle of the country but with 2500L of fuel on board there will be no worries about running out.
You get the lot with this T909 – Custom colour paint, Painted tanks, Tough looking bullbar from Bar-up , Custom Stainless from RC Metalcraft, Extra roof lights from DMG Truck Electrics, PTO & Hydraulics from Nixons Wagga and Driving lights from Star Auto. The interior of the truck has been finished to the high Kenworth standard and offers superior space and driver comfort including a duel bunk!
Congratulations Kieran and Anita, we know you will love driving this truck!
Truck sold by Chris McDevitt.