NEW TRUCK DELIVERY - Ladex Constructions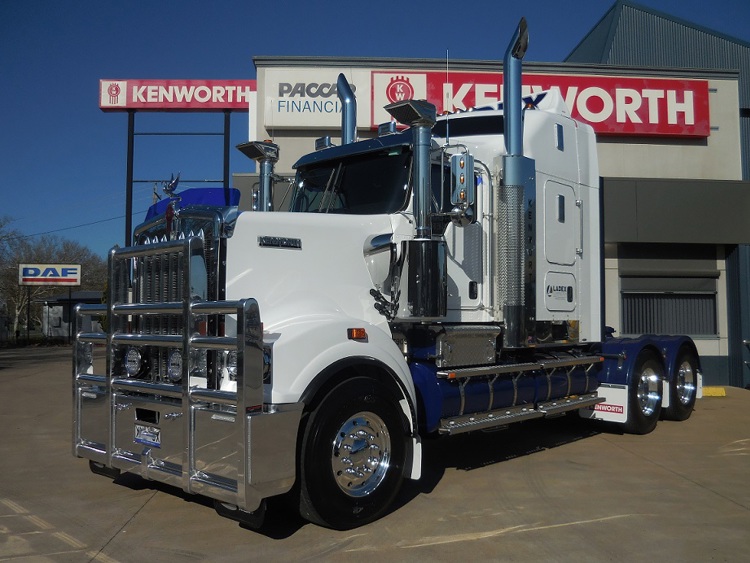 NEW TRUCK DELIVERY
For Ladex Construction.
Australian built Kenworth T909 with Ladex blue features and plenty of chrome.
The T909 has a traditional full length bonnet, a spacious 50'' bunk, powered by the Cummins X15 engine, driveline by Meritor and Eaton Transmission it is surely the King of the Kenworth Family.
It is versatile to operate on any application, it looks right at home pulling b double stock crates as it does on tippers or hauling a float. I'm sure Ladex are going to use this truck to its full potential!
The team at Ladex worked closely with Chris McDevitt to purpose build the truck and no detail was overlooked. Fitted out with painted fuel tanks by Royans, dovetail and lights by Truck Art, Custom lights by Star Auto and Electrical, Signwriting from Des Gibbs Signs and mirror covers from RC Metalcraft this 909 will stand out on the road!
Thanks to Richard Pottie and the team at Ladex for choosing Inland Truck Centres to customise your truck!
Truck sold by Chris McDevitt.