NEW TRUCK DELIVERY - LPC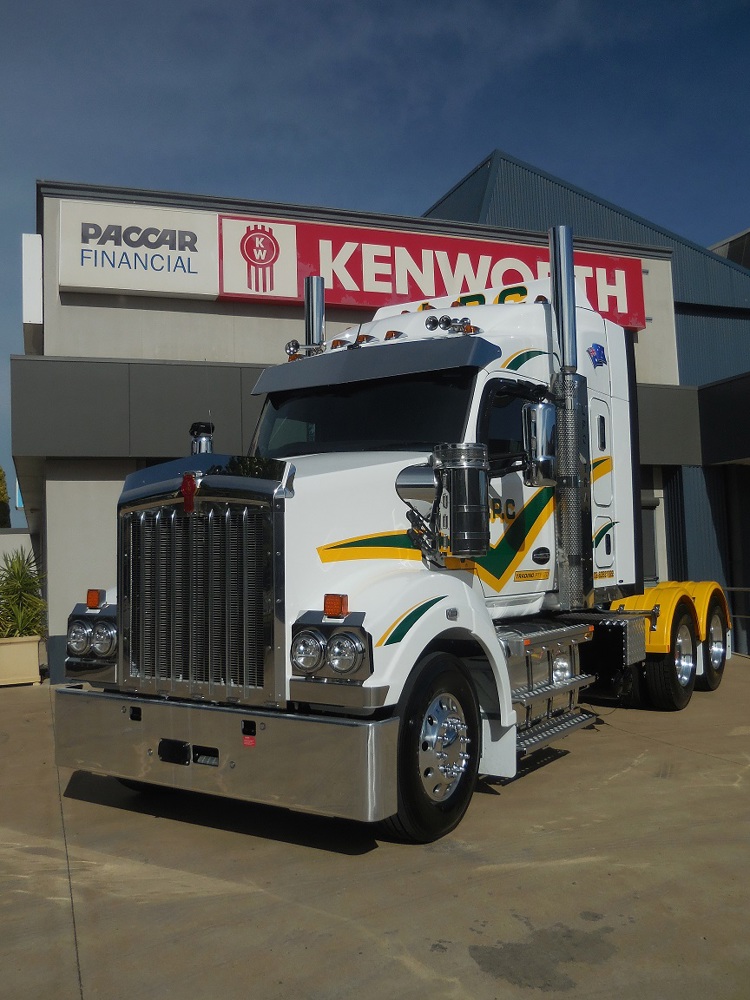 There is no hesitation when LPC decide they need to upgrade or increase their fleet they contact the experienced team at Inland Truck Centres Wagga.
LPC are long term valued customers of Inland Truck Centres and Chris McDevitt has been integral to the production of their 100% Kenworth fleet of trucks.
LPC choose to support the Kenworth product as they know they can customise the trucks to suit their individual application needs. They understand the efficiency of the American driveline, combined with the full host of safety features that Paccar offer and market leading tare weight, it is not surprising that this is their brand of choice.
Another Kenworth T610SAR, proudly displaying the LPC colours and logo will be working hard around the southern NSW region and the Eastern Coast of Australia.
This impressive looking SAR has been prepared by the Inland Truck Centres team as well as our valued suppliers. The signwriting was carried out by Auto FX. Complementing the sleek white colour is the Chrome and custom lighting from RC Metal Craft and DMG Truck electrics. Purpose built blower/tipper set up from Delarue Truck Repairs.
To complete the styling of thisT610SAR it is fitted out with the special 2021 gold Kenworth Bug to celebrate the 50th year of Kenworth Manufacturing in Australia.
Thanks to the Langfield family and everyone at LPC for the continued support of Inland Truck Centres and Kenworth.
Sold by Chris McDevitt.