NEW TRUCK DELIVERY - Matt Hardy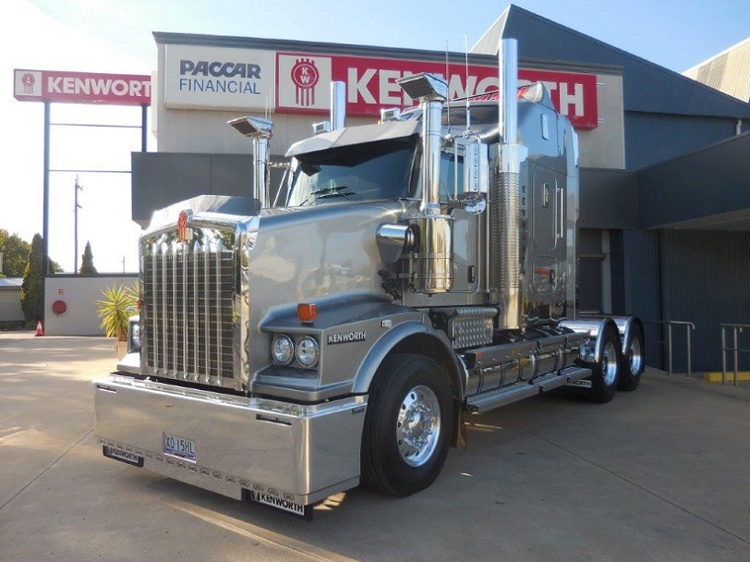 New Truck Delivery for Matt & Kelly Hardy.
Matt Hardy has spent all his working life in and around trucks and heavy machinery.
He understands there are no shortcuts when it comes to quality and reliability and that you get what you pay for and to back up what you say you need to know the machines you operate are reliable and up to task. Hence the reason that Matt runs a 100 percent Kenworth fleet.
As Matts fleet grows we see yet another example of a custom built Kenworth presented as per Matts high standards, immaculate presentation combined with the heavy duty US drive line and custom finished to ensure his men enjoy all the comforts of home whilst carryout their operations.
Custom paint from Kenworth Trucks Australia, lines and scrolls from Auto FX, Texas Bar from Bar up, air con from ice pack Haultech Engineering, custom fit out and chrome from RC Metalcraft and DMG auto electrical.
Thanks to Matt and Kelly for your continued support of Inland Truck Centres and Kenworth Trucks Australia.
Truck sold by Chris McDevitt