NEW TRUCK DELIVERY - Nathan Stoll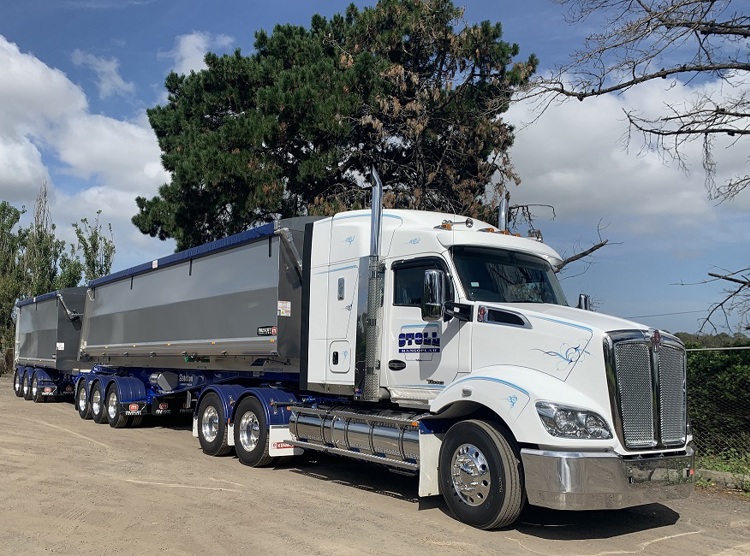 To increase work capability with the booming grain season pending, Nathan Stoll was in the market for a new truck. Having already purchased a T610 from Inland Truck Centres in 2018, it was a no brainer decision to go with that model truck again. Nathan's existing T610 has been reliable and durable – it hasn't skipped a beat!
Nathan Stoll and Chris (Inland Truck Centres), together with Troy Azzopardi (Muscat trailers) combined their industry knowledge and experience to customise and build this prime mover and trailer combination. The Asterion trailer from Muscat Trailers allows you unload both trailers without uncoupling – which means a faster turnaround time!
Congratulations to Nathan and Ann Stoll on the purchase of your new truck! and trailers!
Truck sold by Chris McDevitt.