NEW TRUCK DELIVERY - Robinson Transport T/A Prestons Leeton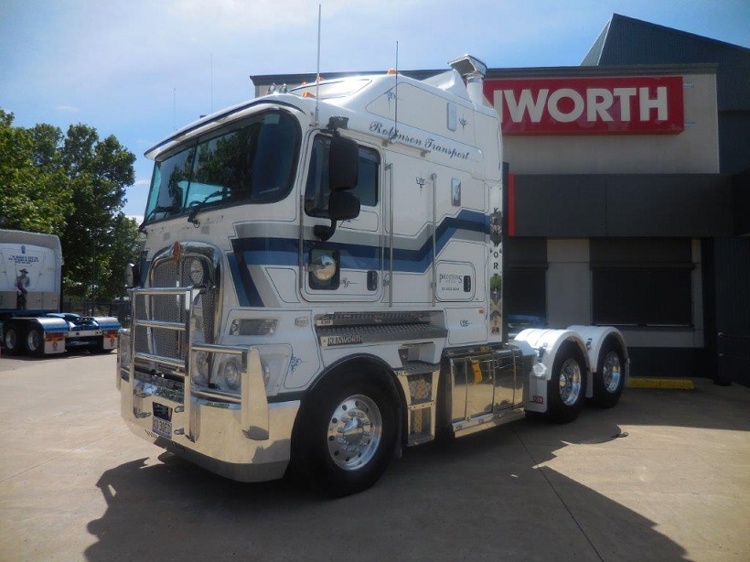 New truck delivery for Robinson Transport T/A Prestons Leeton!
In the transport industry your word is key, when you mention Robinson transport you know what they say happens. It's because of being able to back what you say for almost 100 years is why Robinsons are so respected.
This can only happen by operating the best trucks made which is Kenworth, Kel and Phil Robinson know this, that's why their fleet is 100 percent Kenworth.
Inland Truck Centres and KENWORTH Australia are proud to deliver another 2.8 bigcab to Kel and Phil. The 2.8 has no peer when it comes to space and with space comes comfort. This truck is fitted out with all the features making life for the operator a pleasure.
Running the ever reliable all American drive line the most cost effective in the market and fitted out with Customair air con and instantly recognisable in the traditional Robinsons paint scheme thanks to TruckArt Wagga Wagga and Carl Gibbs from Des Gibbs Signs, and customised by RC Metalcraft and DMG Truck Electrics its ready to roll and will be seen running in all the south eastern states of Australia.
Thanks team Robinson for your continued support of Inland trucks centres and Kenworth truck Australia.
Truck sold by Chris McDevitt