NEW TRUCK DELIVERY - Rogeiras Transport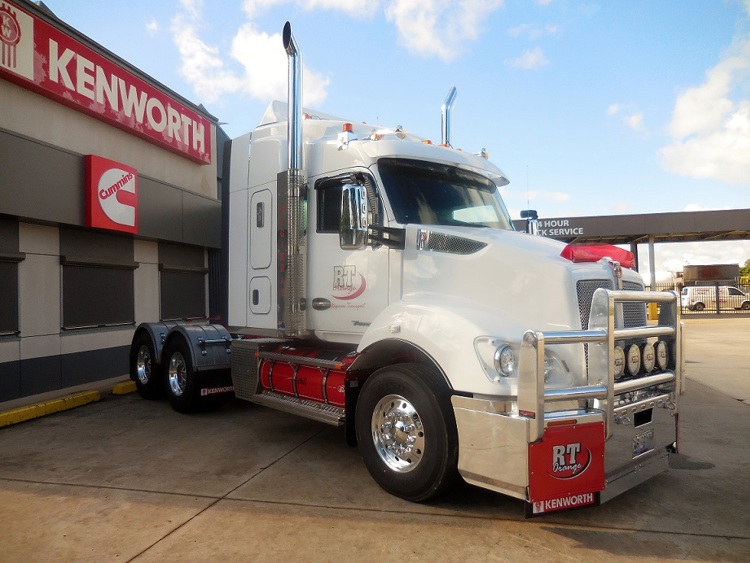 For a mid- horsepower truck the all new T410 packs a punch! Offering excellent fuel economy with its 13L Paccar MX engine combined with your choice of Transmission and driveline it's a tough little over achiever!
Here we have a smart combo – Style, comfort and performance! The cab is very spacious featuring an Ice Pack and inbuilt fridge. The exterior is classic Ice White with painted tanks (RC Metalcraft) and Lines and scrolls by Auto FX. Offset rims, Dovetail and Bar-Up bull bar. All finished off with custom lighting.
Congratulations to Roger and Kiera on expanding your fleet!
Truck sold by Chris McDevitt.