NEW TRUCK DELIVERY - Steve Magill Earthmoving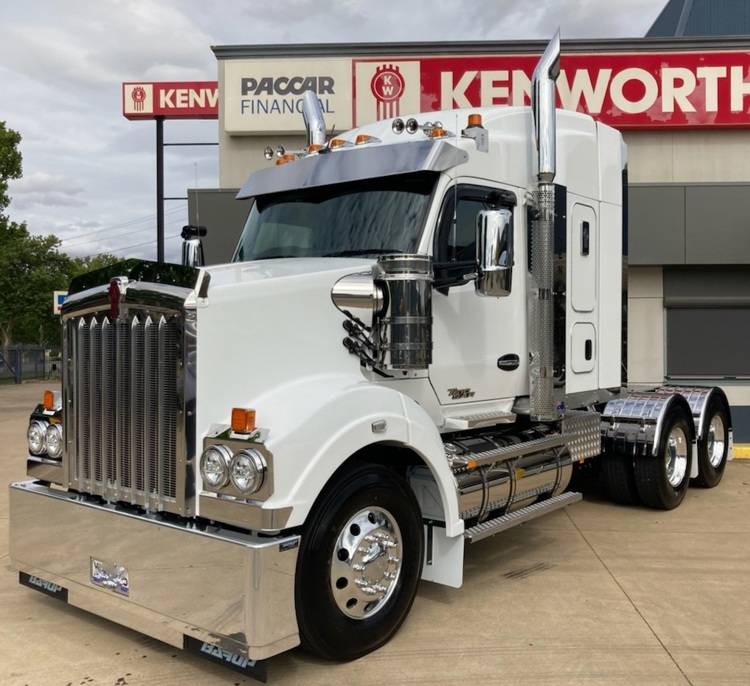 A fresh and crisp Kenworth T610SAR.
Steve Magill started his operation over 14 years ago as a one man show. Over the years the business has grown leading to more hands, bigger machines and more equipment.
The need to expend and evolve has meant the purchase or a new prime mover was essential. This new truck will assist in the earthmoving operations undertaken in the area surrounding Parkes and Forbes.
A new customer to Inland Truck Centres, Steve worked closely with Brenton to design and build the right truck for his application.
Custom stainless and lights from RC Metalcraft and DMG Truck Electrics. Bumper fitted by Bar-up Bullbars. Groeneveld auto greasing system. PTO Hydraulics for tipper works installed by Nixons Wagga.
Congratulations to Steve and his hardworking professional team on the purchase of your new truck! We look forward to working with you into 2021 and beyond.
Truck sold by Brenton McKay