NEW TRUCK DELIVERY - Steve Magill Earthmoving Pty Ltd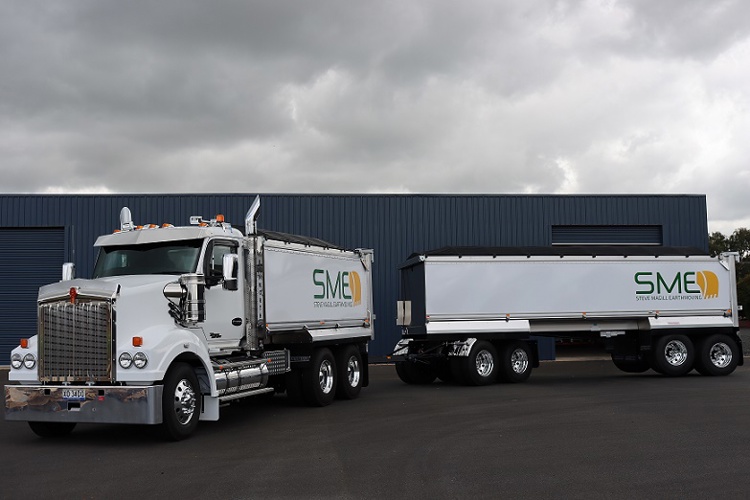 New truck delivery for Steve Magill Earthmoving Pty Ltd!

Steve Magill Earthmoving has been operating for over 17 years, starting as a one man operation with an excavator and truck. The business has grown substantially since the early days, and now Steve and Carolynn specialise in all aspects of Earthworks. Their services include Bulk Earthworks, Civil Works, Cut and Fill, Drainage, Driveways and Carparks and the list goes on.
When it was time to add a Truck and Dog to their fleet, they wanted another T610SAR to match the Prime Mover already in their fleet and this truck looks awesome. Sloanbuilt have done a great job on the body and Dog Trailer with the Lift axle.
Thanks to RC Metalcraft, Dubb Vegas Detailing & Automotive services, Dubbo Truck Alignments and the Inland Truck Centres Parts and Service departments.
Truck sold by Scott Barton