NEW TRUCK DELIVERY - Supermix Concrete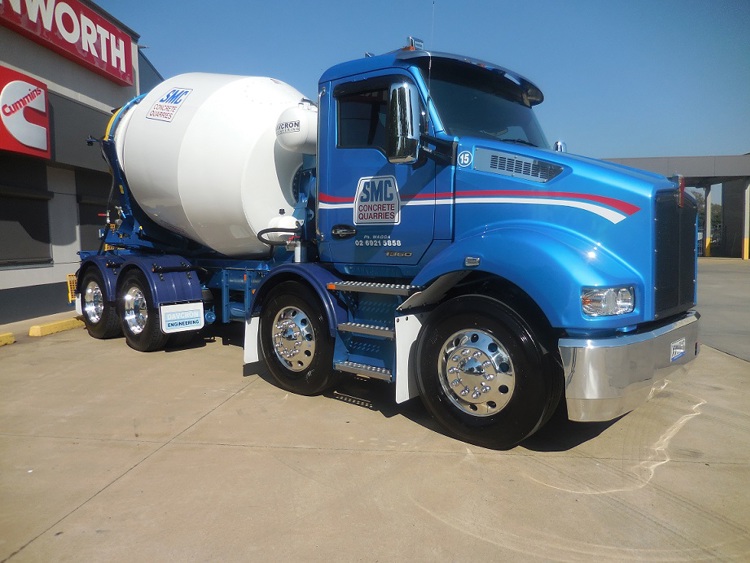 With the building industry going bezerk at the moment, Phil Collins at SMC knew it was the right time to purchase a new concrete agitator. He decided to see what the award winning team at Inland Truck Centres had to offer and this was the right decision! He met up with Chris McDevitt who took charge of the project to ensure that SMC had the right truck with the right spec for the job. The twin steer Kenworth T360 fit the bill! Chris knew what was needed and arranged the whole job from start to finish which made Phil's life a whole lot easier! When you can trust your salesman you know the process will be seamless and stress free.
This outstanding Kenworth truck is painted Supermix blue and will be seen hard at work around the wagga region.
The colour and sign writing makes this T360 instantly recognisable! Thanks to Carl Gibbs for another top notch signwriting job as well.
Fitted out with a Davcron bowl this Kenworth will ensure the concrete gets to where it needs to be – which is probably your next construction project.
Thanks to Phil and the Team at SMC for your continued support of Inland Truck Centres and the Kenworth Product.