NEW TRUCK DELIVERY - T & N Mitton Transport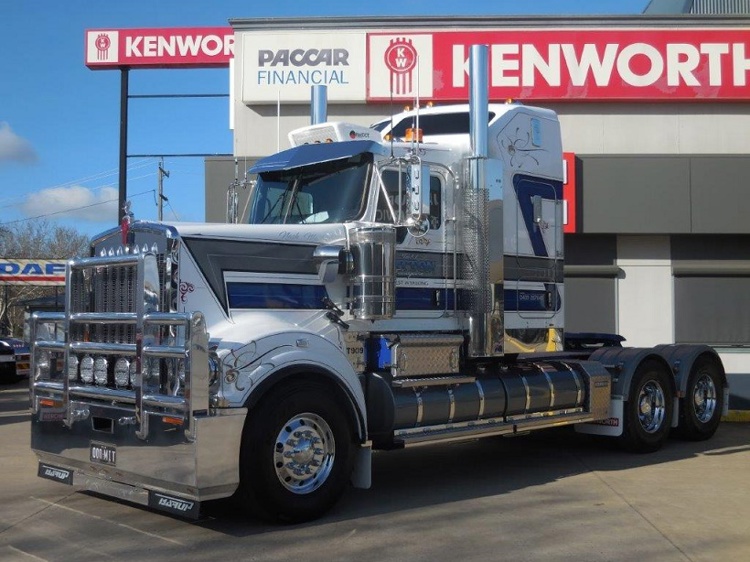 New truck delivery for Tim and Neeka Mitton from T & N Mitton Transport Pty Ltd.
There is nothing more satisfying as watching a custom built truck come together.
Tim Mitton has been in and around trucks all his life, driving for local companies he cut his teeth, but he wanted to run his own show. Tim purchased his first truck only a few short years ago a T659 Kenworth. Hard work and a passion that reflects in the way he operates his business soon enabled him to upgrade to a new T909.
The T909 is a credit to his vision, he knew what he wanted and waited patiently as we customised the truck to his exact requirements.
Firstly the foundation getting the truck from the Factory, custom work from Transair & Electrics in Bendigo, Custom work from RC Metalcraft and DMG Truck Electrics, custom paint design from Royans and Auto FX Signs, bullbar from Bar Up Bullbars, Nixons Engineering Wagga, chrome wheels from Armory Group and Inland Truck Centres prep team for the finishing touches.
Thanks Tim and Neeka for trusting the experienced team at Inland Truck Centres to build this truck for you.
Truck sold by Chris McDevitt