NEW TRUCK DELIVERY - Western Freight Management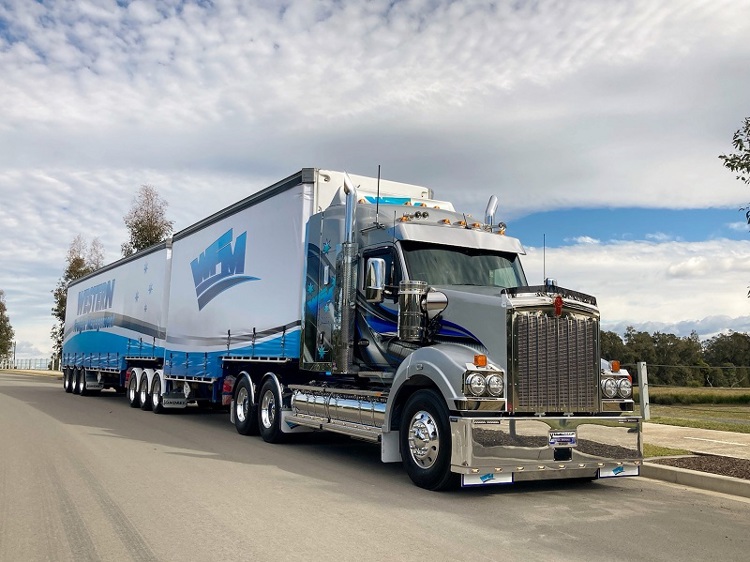 New Truck Delivery for Western Freight Management!
A truck order is always a big occasion but when it is your 250th truck it is even more special. It was our absolute pleasure to co–ordinate, design, prepare and deliver a new Kenworth T610SAR to the team at Western Fright management. Not your average Kenworth, this special T610SAR has been customised to show off its best features and stand out! The 250th truck for Western Fright Management, is a big achievement and is an opportunity to celebrate the ongoing success of the company and the investment they make for their drivers to operate quality gear.
The sleek swirl of sign writing (Autofx) in the company colours with the WFM logo and Southern Cross stars sets this Kenworth apart from their regular fleet. Custom stainless and lights fitted by RC Metalcraft and DMG Truck electrics. Bumper by Bar-up Bullbars. The spacious cab of the prime mover features custom embroidered leather seats and trim.
Inland Truck Centres would like to congratulate Western Freight Management on this accomplishment!
Truck sold by Brenton McKay