NEW TRUCK DELIVERY - Woodlea Ag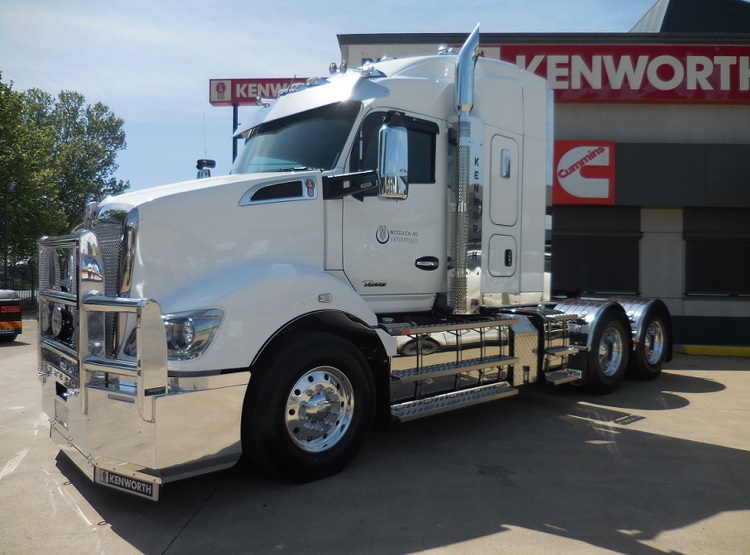 The durability and flexibility of the Kenworth T610 made it the right choice for Steve of Woodlea AG. The short bumper to the back of cab measurement makes it adaptable between B Double and Road Train combinations and that suits their application.
With the Cummins X15 set at 600hp at 2050 torque, Steve can rest assured knowing his truck has the power to haul any payload into the toughest of environments.
To maximise the fuel capacity, the choice was made to install massive 670L square tanks.
Fitted out with a stainless sun visor from RC Metalcraft, a bullbar from Bar- up Bullbars, lights from Star Auto and sleek sign-writing from Littlewood Signs, gives this truck a classic look.
Inland Truck Centres would like to thank Steve and Felicity Day in Partnership with Mark & Racheal Day for their continued support. By purchasing an Australian made truck it keeps Australian's in jobs!
Truck sold by Chris McDevitt.