Paccar Announcement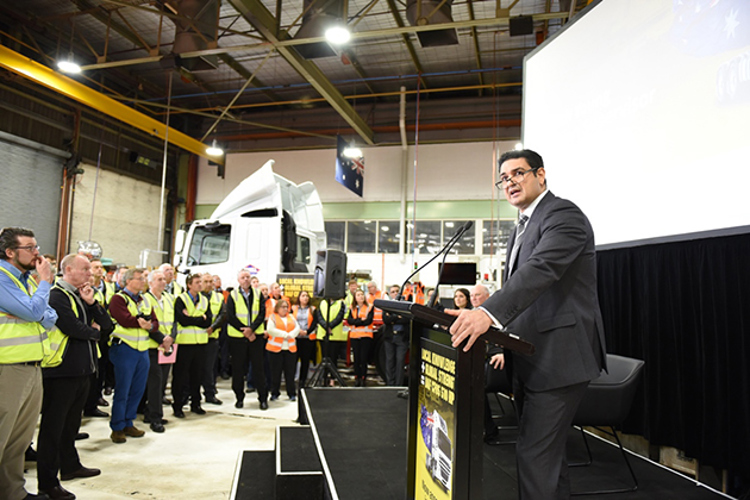 PACCAR in Seattle, Washington, confirmed last week that by 2021 its Bayswater site in Melbourne will double in size.
Speaking yesterday at the launch event for the first DAF Truck assembled in Australia Andrew Hadjikakou, PACCAR Australia Managing Director made the announcement to a gathering of media, customers and overseas guests.
He said the investment for the company's more than 1200 employees meant a vote of confidence in their abilities and a commitment to their future.
"We will be able to build more trucks with higher levels of quality and even better safety," he said.
"Congratulations, this is thoroughly deserved. I look forward to sharing more details of our planned expansion over the coming days."
PACCAR currently produces 15 Kenworth trucks a day. It plans on adding to that by assembling a further two DAF trucks a week.
The first of which, a CF85, was rolled off the line and presented to Cahill's Transport as part of the event to celebrate PACCAR Australia's commitment to local manufacturing.
Hadjikakou said, as he welcomed brothers Mick and Dan Cahill of Cahill Transport, that he couldn't think of a more appropriate home for the first Australian built DAF.
"One thing is certain, investment in the plant, equipment and training to make this day possible will impact our future in many ways we cannot yet imagine," he said.