PACCAR Parts to raise cancer awareness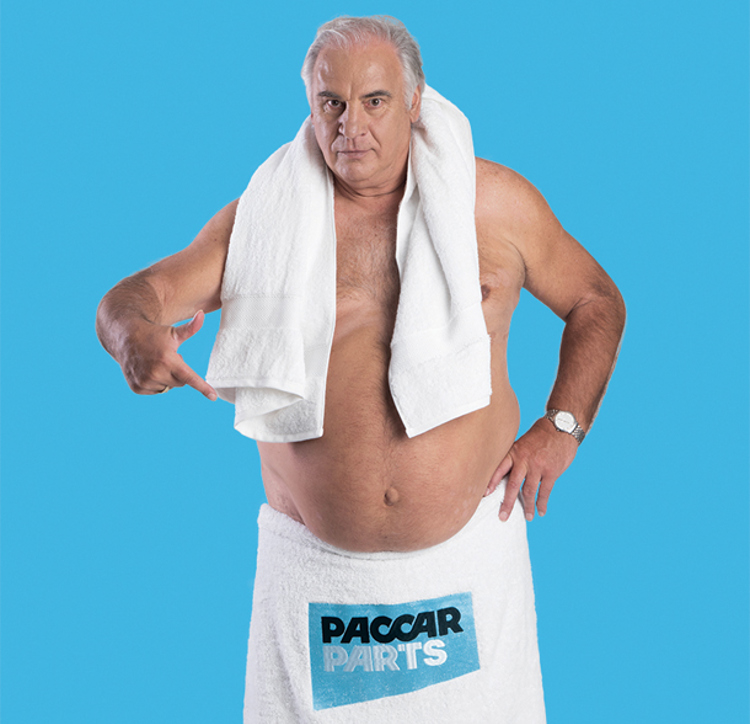 PACCAR Parts will donate as much as $50,000 towards the Prostate Cancer Foundation of Australia (PCFA), as part of a month-long initiative by the truck parts specialist to raise awarness for prostate cancer.
To support the PCFA, PACCAR Parts – led by ambassador, former AFL player and funnyman Sam Kekovich – will be 'driving' a fundraising campaign 'Parts for Parts', which encourages Aussie men to have regular checks and donate to the cause.
As part of National Prostate Cancer Awareness Month, a portion of the profits from selected PACCAR Parts products will go directly to the PCFA along with any donations made in store.
PACCAR Parts' Sales & Marketing Services Manager Marian Dekker, said it was a great opportunity to help raise awareness, given more than 3,000 men succumb to prostate cancer each year, making it one of the deadliest cancers in Australia.

"Our truckies are responsible for keeping this country moving, however all that time on the road can be detrimental to their health," she said. "We want to encourage Aussie truckies to look out for their wellbeing and take steps towards reducing their prostate cancer risk factors – that means living a healthier lifestyle, moving more and improving their diet."
PCFA Victoria and Tasmania State Manager, John Strachan, was thrilled to have PACCAR Parts come on board as a partner.
"Despite some grants from the government, the majority of our funding comes through donations, and we are so grateful for PACCAR Parts' support," he said. "The money raised will go towards community education activities, world-leading cancer research and sufferer support services.
"This means we will be able to better target men in isolated areas and occupations – such as truckies – to help them lead a healthier lifestyle and know when to see a general practitioner.
"The Parts for Parts campaign is a fantastic way to raise awareness and help pave the road towards better health."
PACCAR Parts will also be hosting a fundraising barbecue at its Bayswater headquarters on Thursday, 29 September.
Source: primemovermag.com.au
http://www.primemovermag.com.au/news/article/paccar-parts-to-raise-awareness?utm_source=CRT+News&utm_campaign=5f99d91122-CRT_News_51712_2_2015&utm_medium=email&utm_term=0_e4236cba80-5f99d91122-59720981