Tegra Australia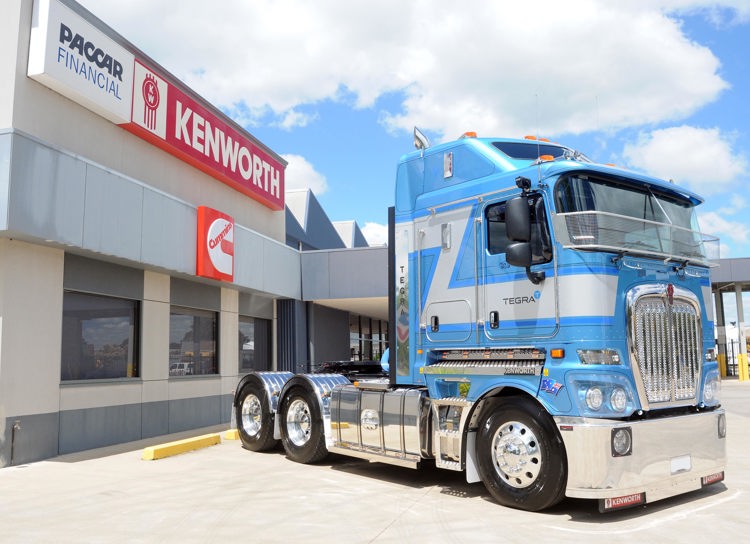 Four years after one of the most severe and destructive floods in local history ripped through Craig Sargent's business, he is back bigger than ever.
Not even the most severe natural disasters – two major flooding events in fact – can dampen Craig Sargent's enthusiasm and love for the country which has thrown everything at him and tested his mettle.
Tegra Australia is a local family business success story based in Young, NSW, which has written many chapters in the past 52 years since it first started as a one-truck operation.
None more so than the Murrumbidgee flooding events of 2010 and 2012 which left a trail of muddied mess through the valley and came within millimetres of breaching the levee bank at Wagga Wagga for the first time ever.
"We had $2 million worth of plant and equipment just wash down the river in 2012," Craig explained.
"It hit us hard … and while we knew things would recover it does take time to come back from something like that".
"We were ready for the 2010 floods … but nobody expected what happened in 2012. It came so fast … there was no time."
Tegra Australia operates cement/concrete plants and quarries across many centres in the Riverina and South West Slopes.
The quarries at Gundagai and Jugiong were hit in the floods and virtually needed a complete rebuild.
Craig was speaking at Inland Truck Centres in Wagga recently where he took delivery of a gleaming new K200 – the 11th Kenworth in a fleet of more than 40 trucks.
"After the floods we just had to tread water for a while, so to speak," Craig said.
"We knew there'd be a recovery period and that would take time … but now we're back on track and getting this truck today is a fairly defining moment in the future direction for us."
Tegra is now running PBS quad dogs into Sydney behind Kenworth T409s.
Tegra picked up a niche market in round river pebble supply following the closure of a large quarry at Emu Plains.
Craig's vision is simple.
"I want to run the most efficient trucks I can," he said.
Nobody has a greater passion for Australia than Craig – he openly admits to that.
All of the Tegra trucks and trailers carry the Aussie flag and are easily identifiable along major highways and backroads.
"I was in America many years ago and saw how patriotic the drivers were over there … nearly all of them had an American flag on their shirt sleeve," Craig said.
"I thought that was just fantastic and decided I'd put our flag on all of our trucks … there should be more of that, but I think over the years Australians have become a lot more patriotic. I think we like to fly the flag a lot more than we used to".
"It's a great country we live in … it's important to recognise that and this (flag on trucks) is one way I can show my support."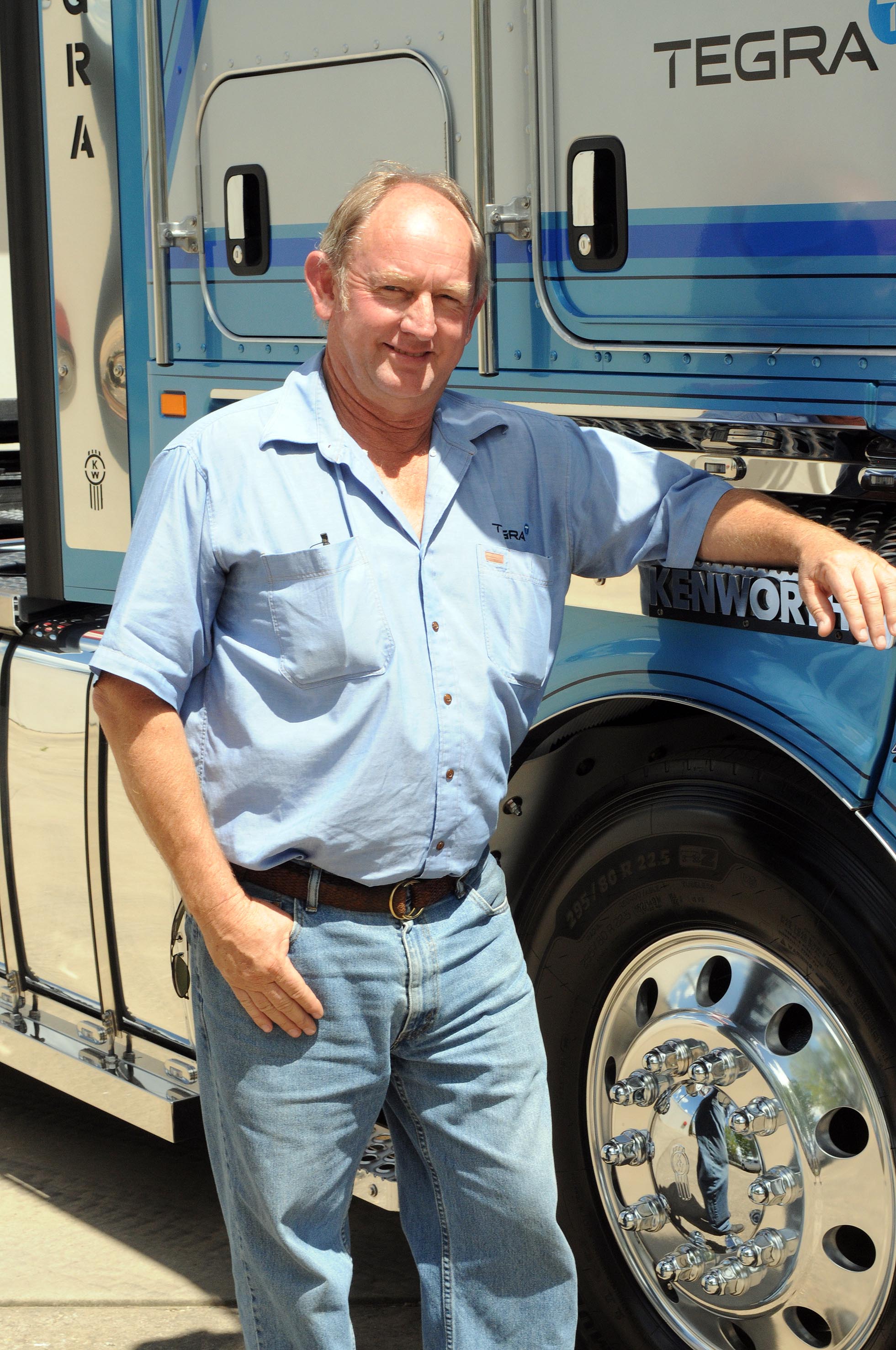 Craig recently toured the Kenworth manufacturing plant in Melbourne and was overawed by the size and production taking place at the top-class facility.
"It's sad to see Australia lose car manufacturing plants but then you go down and see what Kenworth is doing".
"They've got it right … they're standing on their own two feet and giving the Australian transport industry a product second to none".
"It's very impressive … they are customer focused with their ability to build trucks to the specs each customer wants".
"They've certainly got that right."
In fact, it was Kenworth's ability to spec a truck specifically for Tegra's needs, 10 years ago, which set Craig on the path to growing a Kenworth fleet.
"They gave me exactly what I needed," Craig said.
"The T409 combined with our quad dogs, for example. They can get that much horsepower with a stronger driveline, and that payload in a smaller truck – it's the perfect 'little big truck'."
Craig's parents John and Barb were at Inland Truck Centres in Wagga for the hand-over of the new K200. His younger brother Darren, who is also part of the business, stayed behind to work on-site but was getting regular photo updates from Barb.
John recalled how he started a one-truck show 52 years ago while Barb, a school teacher, worked to support the family while the carting business slowly grew.
John said he sold the family car – an FB Holden ute – back in 1964 so he had a deposit for his first truck. That left Barb to walk everywhere with Craig in the pram … and soon after John purchased a Mini to get the family mobile again.
These days Tegra Australia – the result of a merger of the Sargent's two businesses Tegra Quarries and Vision Concrete – employs 85 people across the entire operation.
Tegra operates concrete plants at Young Cootamundra, Gundagai, Tumut, Harden, Boorowa, Yass and Braidwood, and also has two mobile plants. The quarries are based at Gundagai, Jugiong and Braidwood.
Craig and Laura Sargent's two sons, Tom, 14, and Josh, 11, have found themselves a weekend sport which takes the family to many major cities across Australia to compete.
Tom is making a name for himself in go-kart racing and Josh shows similar potential in the younger age groups.
"It's a bit of fun for the boys and a chance for us to get away from time to time," Craig said.
Life in the fast-lane has never been so rewarding … and Kenworth has been there for much of the journey.