Worth the Wait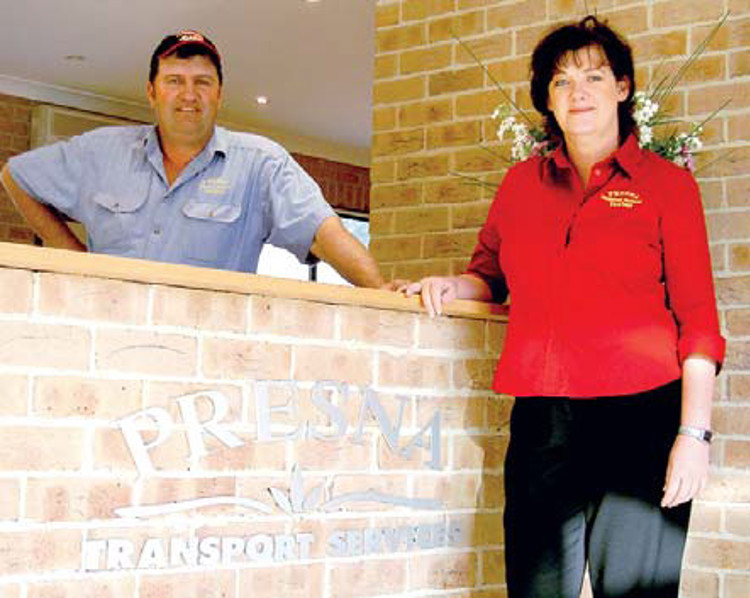 PROUD OF PRESNA: Michael and Pauline Ricketts operate Presna Transport out of Young and have turned to Kenworth as an integral part of their fleet.
Tough, reliable and quality ... Kenworth delivers for Presna
TRANSPORT company owner Michael Ricketts waited 24 years to find a place for Kenworth in his fleet and after nearly two years he's still enjoying the ride with the Australian built icon.
Kenworth has delivered plenty of positives for Michael and Pauline Ricketts who operate Presna Transport Services at Young.
A third of the 12-truck fleet at Presna is now Kenworth with four T401 prime movers doing the bulk of the longer interstate hauls to Brisbane and Adelaide.
It was a chance meeting with Inland Truck Centres' managing director Cliff Swane at a business meeting about three years ago which helped steer Michael in the Kenworth direction.
"A deal on Kenworth trucks always seemed too far away until I met Cliff who specced a truck for me and came up with what I wanted at a price comparable to the other brands," Michael said. "I got the engine I wanted to suit our application, and that was a big thing. There's plenty of pluses for the Kenworth product."
"As far as I'm concerned, where you can save money is in the services. Under the bonnet of the Kenworths is so well laid out ... they're much quicker to work on than the other brands and the strength of the componentry around the motor is strong and sturdy."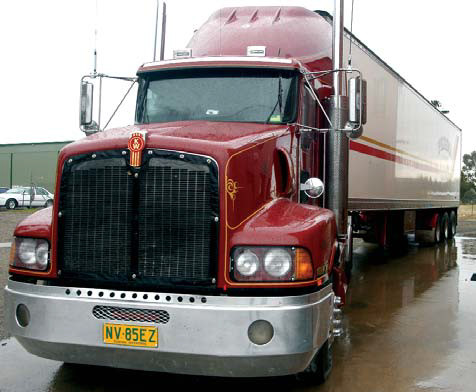 DISTINCTLY PRESNA: There's no mistaking a truck belonging to the Presna Transport Services' fleet. Presna's prime movers, including the most recent Kenworth additions, are painted maroon with gold stripe.
"The big positive is they are Australian designed and built trucks for our conditions." Michael naturally puts great emphasis on the engine specifications in his trucks and will never go past Cummins. He now runs 11-litre engines (in preference to 14-litre) and is saving on good fuel economy and still has the horse power to run single trailer applications behind all his trucks. Michael said the after sales service and warranty with Kenworth gave him confidence in the product.
"If a matter comes up at any time, it's important it is quickly dealt with ... I get that sort of service from the Inland Trucks Centres team which does a great job," Michael said.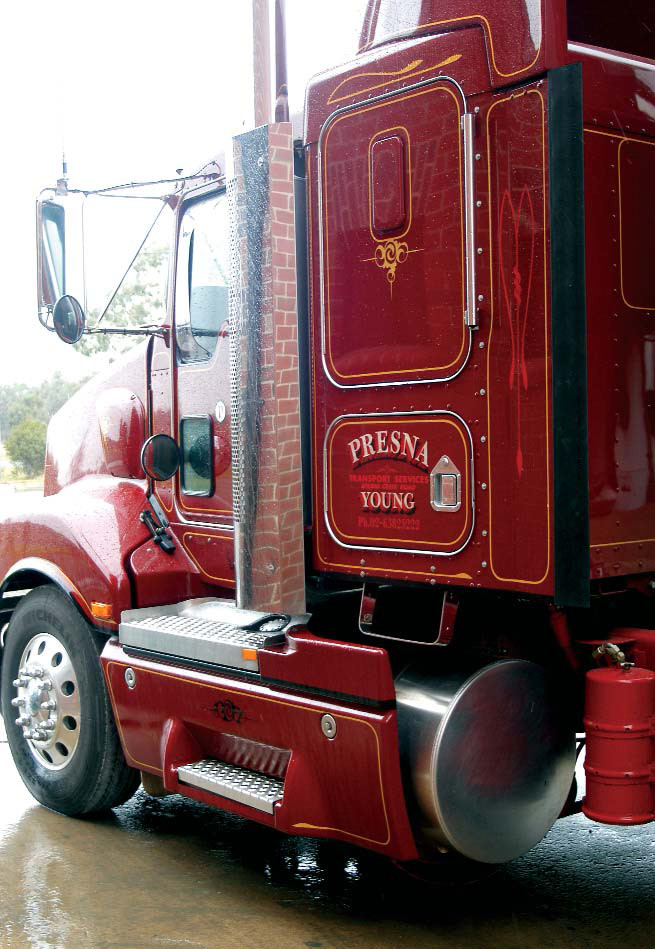 The trucks travel the highways between Sydney, Melbourne, Adelaide and Brisbane.
"I've had other trucks over the years and some of the manufacturers have failed to act on problems we have had.
"You can't afford to have that happen, so my protest against those manufacturers is to never buy their product again ... that';s how important I rate after-sales service."
No such protest with Kenworth, which remains on Presna's shopping list at the next round of truck upgrades.